Welcome to the Tavern!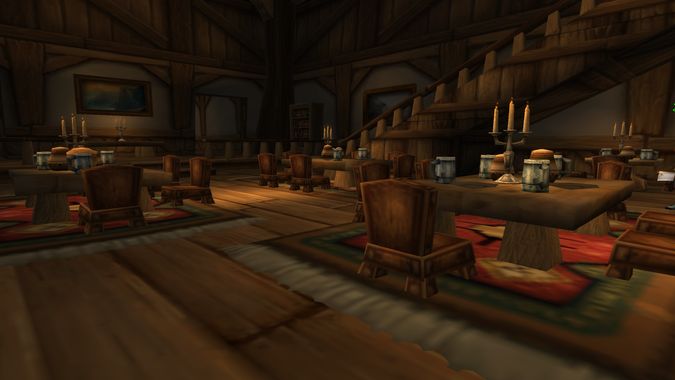 We're pleased to announce The Tavern: a place here on Blizzard Watch where we can cover general nerd news, pop culture, and anything else we feel passionate about. The Tavern is a place for all of us to gather around and have a drink while reading about our favorite movies, shows, games, books, comics, and other uniquely awesome experiences. If you're wondering why our front page suddenly has posts about subjects other than Blizzard games, that's the reason. It's a sampler of The Tavern's content. Don't worry: that much of The Tavern appearing on our homepage all at once won't be a regular occurrence.
The Tavern draws its inspiration from years of writing The Queue where conversations pop up around the most non-Warcraft and non-Blizzard things possible. It draws its inspiration from the base fact that we are a community that's larger than just a single game; that we are a community founded on a plethora of shared experiences and awesome ideas. We want The Tavern to be a home for those ideas.
The Tavern is where you'll be able to hear Matt or Anne talk about the lore of Dragon Age and Mass Effect. The Tavern is where Liz can talk about Doctor Who, Dan O'Halloran can talk esports, Alex can discuss his latest superhero Netflix binge, and Adam can spout awe over the scientific discoveries we're making every day. You'll hear about comic books and novels, movies and television, board games and video games, travel and food. If it's geek culture, it belongs in The Tavern.
Blizzard Watch is a success thanks to all of you. We have a crowdfunding campaign that's a model for the industry and we have a community that has stood by us through the darkness and lifted us up into what we've become today. Launching The Tavern has been one of our goals for years. Along with Blizzard Watch, it's one of the things we'd talk about while sitting around after long hours at BlizzCon. "Boy, I wish we could launch a general nerd culture site someday."
Blizzard Watch isn't going anywhere. We're still planning substantial investment in the site and our BlizzCon plans are looking amazing. Blizzard Watch is still our priority. For now, the Tavern will live as a separate category on Blizzard Watch. Tavern posts will appear on our main page, but smaller and distinct from our usual content. Eventually, depending on the outcome of this little experiment, we'd love to move The Tavern to its own domain or sub-domain.
At the moment, The Tavern comes at no additional cost to us. It won't detract from how often we post on Blizzard Watch or any source of Blizzard Watch funding. This is simply an outlet for us to talk about our other passions. We'd like to see The Tavern grow organically and stand on its own two feet, and if it's a success, it will become its own project and product. At no point will Blizzard Watch's Patreon funding go toward The Tavern or what it may become.
We can't thank you enough for your support thus far and we hope you'll join us for a cold one (or, if you prefer, a warm one) in The Tavern.
– Adam Holisky & Alex Ziebart, Co-founders of Blizzard Watch