Hand-drawn Hearthstone cards take the game offline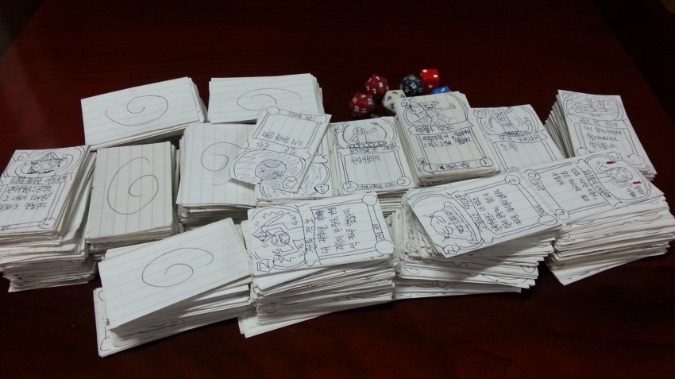 Sure, we've seen paper Hearthstone cards before, but those color-printed versions are somehow less charming than these hand-drawn versions. These homemade Hearthstone cards do answer one important question, though: just how do you play Hearthstone without an internet connection?
For one Korean soldier, the answer was to draw each card, complete with card text, for in-person play. Sure, these cards aren't as colorful as their in-game variations and there's no golden animated versions, but we've got to appreciate the dedication that went into putting them all together using only pen and paper. (Not to mention the duplicate copies that would need to be made in order to construct functional decks.)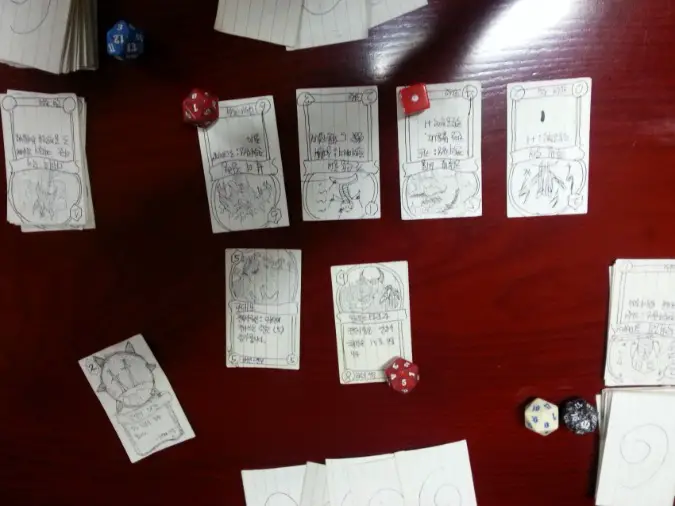 Playing, too, presents something of a challenge, with dice filling the role of random number generator as well as serving as counters, though that's nothing old-school Magic players wouldn't be familiar with. And card changes are also rather more complicated than they are in the digital world — for example, Leeroy Jenkins' changed mana cost meant writing over the original card text. (Hopefully white-out was enough to deal with it.)
But despite our own fondness for the charming art on these paper cards, we think we'll stick to the digital version. It's just easier that way.