Breakfast Topic: Superheroes in Heroes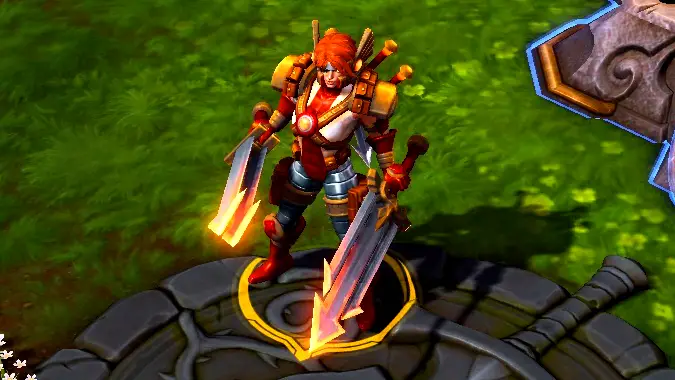 Super Sonya is one of my favorite skins in Heroes of the Storm. The skin is delightfully cheesy and has layers. Super Sonya's gaudy design is a throwback to '90s Liefeldian comic book abominations, complete with gratuitous pouches and a surplus of decorative (and useless) sword hilts. And of all of the characters in Heroes of the Storm, Sonya is the most likely to be a direct comic book reference to begin with — a nod to She of the Silver Bikini, Red Sonja. Super Sonya strikes me as a love letter to comics in general. And I'd like to see more skins like it.
Frankly, I wouldn't mind superhero-themed skins for every character in Heroes of the Storm. If I had to be particular about it, though? A Zatanna-like skin for Jaina would be rad, and with Overwatch coming, I think I'd rather see a Widowmaker skin for Nova than actually see Widowmaker added to Heroes. Snipers is snipers. A fuzzy Zeratul? Heck, throw a cape and domino mask on anybody, and I'll pay good money for it. Which Heroes character do you think should get superhero status?