Garrosh and Kerrigan make their appearance in Overwatch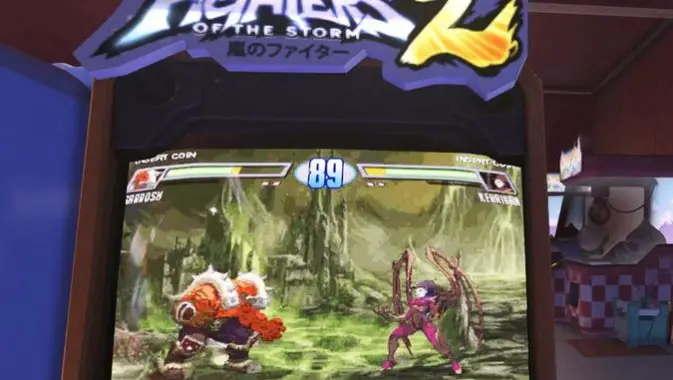 Garrosh and Kerrigan, along with others from the Blizzard universe, can be seen hanging out inside the arcade game Fighters of the Storm 2 in the Overwatch map Hanamura. The arcade is filled with easter eggs.
Of course this easter egg treatment isn't anything new for Blizzard. StarCraft 2 has a dancing Night Elf, and there's plenty of other tributes to other games in WoW. Still, it's nice to see some friendly (maybe that's the wrong word) faces appear in Overwatch.
Check out after the break for a few more pictures of the games from today's just released beta… including The Lost Vikings VI.