Overwatch beta is now live, plus Jeff Kaplan on beta goals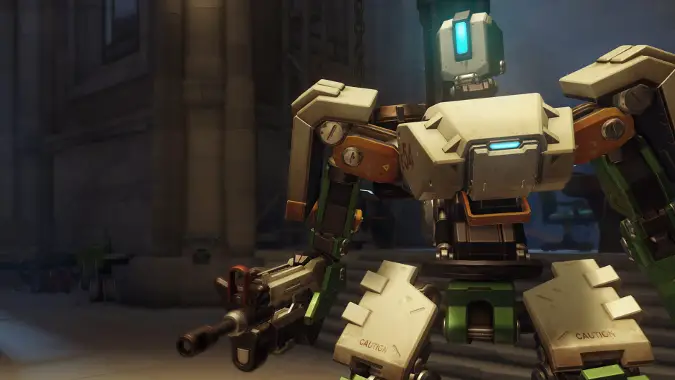 The Overwatch beta is now live, with invites going out in waves (check your Battle.net launcher to see if you're in).
Attackers incoming—the Overwatch Closed Beta is now live in the Americas and Europe! | https://t.co/flq4LVWp5m pic.twitter.com/mtoInvgZGM

— Overwatch (@PlayOverwatch) October 27, 2015
But if you're impatiently waiting for your Overwatch beta invite, you can watch this video  — it's a Developer Update video from Jeff Kaplan, Game Director for Overwatch, welcoming players to the beta and also explaining exactly what Blizzard is looking for from this particular beta test. It's interesting for a variety of reasons which I'll talk about below.
First up is the idea that this is what Kaplan calls an 'old-school beta' designed for a smaller group of testers, looking to really iron out the bugs in an attempt to get the game polished at launch. A particular example is how Blizzard redesigned Bastion's ultimate after seeing it work at BlizzCon and not liking how it was played out, and Kaplan takes pains to emphasize that the beta test is going to have bugs and flaws.
I think this is a good step for a beta. At times we've come to view beta as less an actual test of the game and more a kind of pre-access — I especially saw this during the Mists of Pandaria and Warlords of Draenor beta tests, and I'm even a little guilty of it myself. This isn't a beta that's intended to let players see and get hyped for the game, this is an actual beta test intended to shake out flaws and expose gameplay that just isn't working as well as they'd hope.
Kaplan indicates that we could get more developer updates like this one if it proves popular, and I hope it does, because it's nice to get feedback of this type. Knowing that Blizzard is going into this beta not as a promotion but an actual beta test and that they've taken characters back and reworked them completely and are willing to do it again definitely means we should pay close attention to the process this time around.