World of Warcraft: Legion available for pre-order now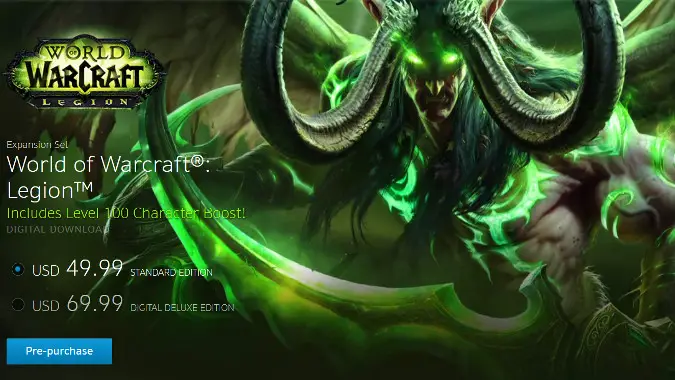 Okay, the cinematic is out and it's moved the story. I'm not sure what it means in terms of lore — I'm not going to speculate yet. But I will say that if, like me, you're charged up for what's coming then there's good news. World of Warcraft: Legion is now available for pre-order.
There's two versions of the game available, the $49 standard edition and the $69 digital deluxe. I'm pretty sure I'll get the deluxe for my Christmas present this year. Just the level 100 boost and the pre-access to Demon Hunters, that was all I needed to decide. Based on the cinematic being ready already I'm frankly optimistic that this is going to be coming out a lot sooner than the 'on or before' date.
Are you excited? Cause man I'm excited.