WoW
Nov 10, 2015 6:06 pm CT
Players who bought a level 90 boost may be able to upgrade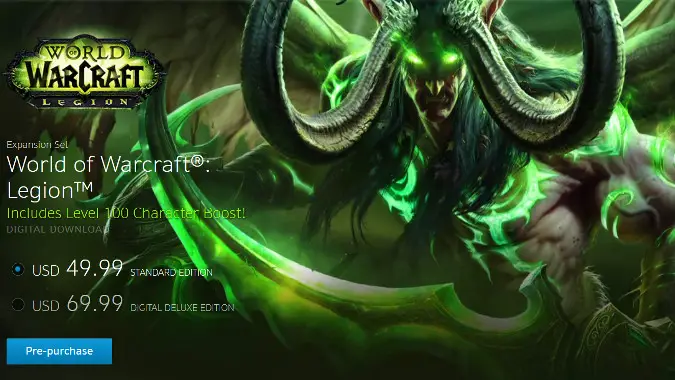 Anyone who shelled out $60 for a level 90 boost the day before BlizzCon announced Legion pre-orders with their level 100 boost would have to be pretty grumpy about the situation. But fortunately for some who bought their level boost recently, Blizzard is offering upgrades to a level 100 boost — if you bought during the right time period.
Level 100 boosts will be given out automatically — no need to contact customer support — to players who purchased between 09:00 CET October 30th and 20:30 CET November 6th (for Europe) or between 00:00PST October 30th and 11:30PST November 6th (for North America). If you fall into that group, you should receive a level 100 boost automatically applied to your account on November 13th — just in time to jump into the weekend on a brand-new level 100 alt.
Unfortunately, this does not apply to boosts included with Warlords of Draenor and if you bought a boost just be fore this time range you're out of luck. However, happy boosting to those who qualify!