Legion Beta: Demon Hunter abilities and talents datamined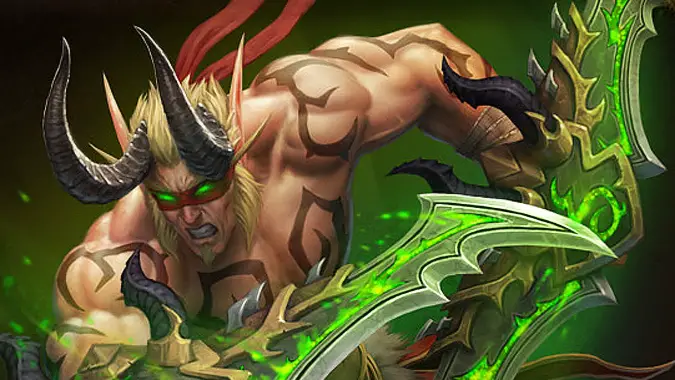 Just yesterday we had datamined abilities, glyphs, and talents for all existing classes, but today we have abilities and talents for Demon Hunters as well — including abilities for both the Havoc (DPS) and Vengeance (tank) specs. Since we only saw Havoc at BlizzCon, this is our very first look at Vengeance.
As always, remember that this is datamined information, not final incarnations of any of these abilities. What we're seeing here are early versions and even some stray, definitely not to be used data like "Chaos Strike: You shouldn't see this." All of this information could change drastically (or vanish entirely) before we see the beta launch or the live launch — but it does give us an early preview of what may be to come. And on top of all of the usual datamining caveats, bear in mind that we may be getting a very early look at Vengeance which is likely more of a work in progress than the fairly polished Havoc spec we got to playtest.
Head over to Wowhead for all the details or check out the new spells below.
Some of these abilities we saw in the Demon Hunter gameplay demo at BlizzCon, like Spectral Sight, Metamorphosis, Fel Rush, Double Jump, and Eye Beam. However, there are a ton of brand new abilities listed — though it's impossible to say if this is everything. Here's what we've got:
Spells
Talents and Specializations
All Specializations
Havoc (DPS)
Vengeance (Tank)
Again, remember: this is a very early version of the Demon Hunter class and anything and everything here may change. Take all of this information with a grain of salt (or maybe two).