WoW
Nov 23, 2015 4:57 pm CT
These are your Legion spoilers
Updated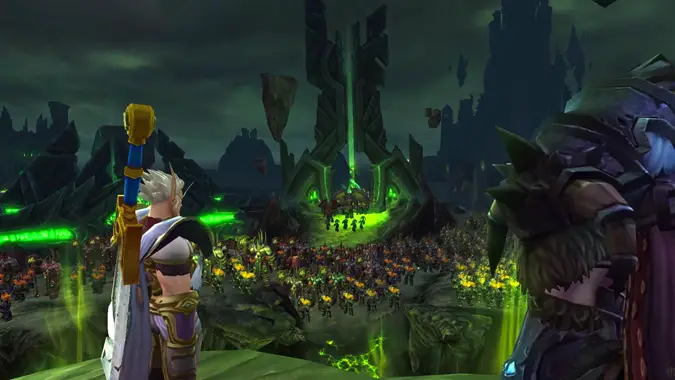 With the alpha dropping, we're getting some bombshells. We're posting them below, after the break. If you want spoilers… nothing is larger than what you're about to read. View at your own risk. And remember, this is early testing. Anything and everything is subject to change; and what we're getting is only a snapshot of what's happened at this particular time with no context surrounding the events. This means that you should take everything with many grains of salt.
You've been warned.
Varian Wrynn is dead.
Anduin is now king of Stormwind.
Sylvanas is the new acting warchief of the Horde, as Vol'Jin has gone missing.
Calia Menethil (older sister of Arthas) is making an appearance.
The Horde quest reads as follows:
THE LEGION COMES! – THE MIGHT OF AZEROTH HAS FALLEN. King Varian Wrynn of Stormwind is dead. Warchief Vol'Jin of Orgrimmar is missing in action. Any remaining heroes willing and able to defend our world should report to the Violet Citadel in Dalaran and speak to Archmage Khadgar and the Council of Six immediately.

Fate of the Queen's Reprisal – Take the Captain's Log of the Queen's Reprisal to Archmage Khadgar on Dalaran. Amongst the mouldering remains of the chest, you find the captain's log. Its pages are partially intact and it contains interesting information about the possible whereabouts of Queen Sylvanas Windrunner, the new warchief of the Horde.
Update 5:40pm: Added Calia info.