Hearthstone 2016 World Championship Season Kicks Off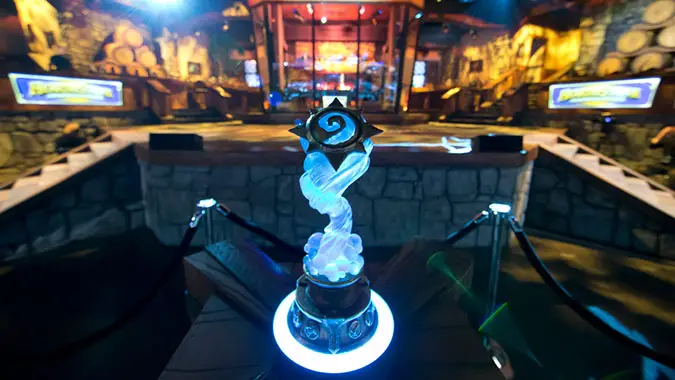 The Hearthstone 2016 World Championship tournament is about to begin. A variety of tournaments and events throughout the year will culminate into a final 16 player tournament for a cut of the $1 million prize pool, and the title as World Champion. Similar to the 2015 season, players from each region will be invited directly to participate in the World Championship. The only way to earn points is to place in Ranked Play seasons, onsite at Hearthstone Major tournaments, and at online Hearthstone Cup tournaments. The year round tournament will be broken down to three different seasons beginning with the Winter Championship season.
What's interesting is that the match format for the Winter Championship season will be utilizing a modified Conquest format with a ban. Players will need to submit four decks of unique classes and ban one of their opponent's class during the start of each best-of-five series.
One of the first events to give out points is DreamHack Winter, which runs from November 26 – 29. Aside from that, Ranked Play beginning in December will offer World Championship points for the season. In order to obtain points in Ranked play, the criteria has expanded to include all Legend ranked players for the month where they can earn at least 1 point. Competitors who place at least 100th or higher will earn 5 points.