Breakfast Topic: What are you thankful for?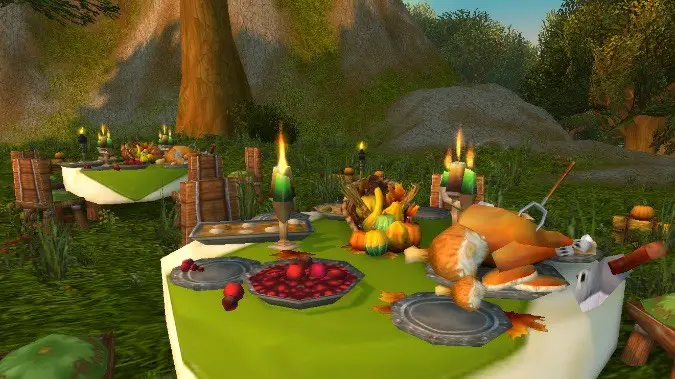 In World of Warcraft it's time for Pilgrim's Bounty and in the outside world — at least in the United States (with apologies to our Canadian friends) — it's Thanksgiving. And while we can often be critical of Blizzard Entertainment's choices, I think it's time to consider the other side of the coin.
After all, plenty of us have been playing World of Warcraft since the beginning — now all of 11 years ago — and there's a good chance we have fond memories of playing Diablo, StarCraft, and Warcraft before that. So today instead of thinking about our game frustrations and annoyances, let's take a minute to consider what we love about the Blizzard games we play.
For my part, without a doubt, it's the friends I've made over the years playing these games. I've met so many fantastic people I never would have known had not World of Warcraft brought us together. BlizzCon has given us a place to meet up year after year and celebrate our mutual geekiness — and none of this would have happened without Blizzard games.
So today, tell us — just what are you thankful for?