Superman v Batman: Dawn of Justice full trailer released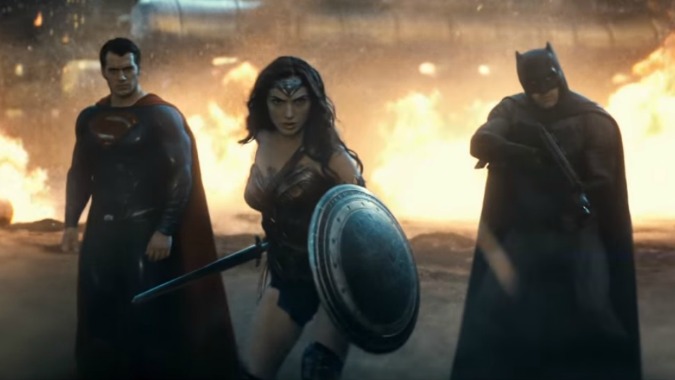 Behold, the glory of the full trailer. Plus, some epic Wonder Woman at the end.
Now we finally have it. After all the teases and sneak peeks, a full trailer of Superman v Batman: Dawn of Justice has arrived to kick off Warner Bros.' answer to the Marvel Cinematic Universe. I have to say, it looks good, but is it good enough to get me in a theater come next March? Sorry, no.
To be honest, it takes a lot to get me in a theater these days. With a wife and two kids in tow, a trip to the movies including tickets, drinks, and popcorn is at least an $80 proposition. Or we can wait 6 months and rent it from Redbox for $1.50. So a movie has to be something special to get us there.
And while this movie looks solid, I always was more of a Marvel guy than a DC guy, so I'm going to pass for now. Plus, it's easier to make fun of Ben Affleck doing his best Matrix Mr. Smith impression from the comfort of my own couch. In the meantime, I get to spend that time binging on Jessica Jones on Netflix on a free one month subscription.
Bonus: If you want to know who the monstrous bad guy is at the end, check out this Drunk History-version of The Death of Superman storyline from 90s that explains it in a far more entertaining manner than I ever could.