Breakfast Topic: Game blindness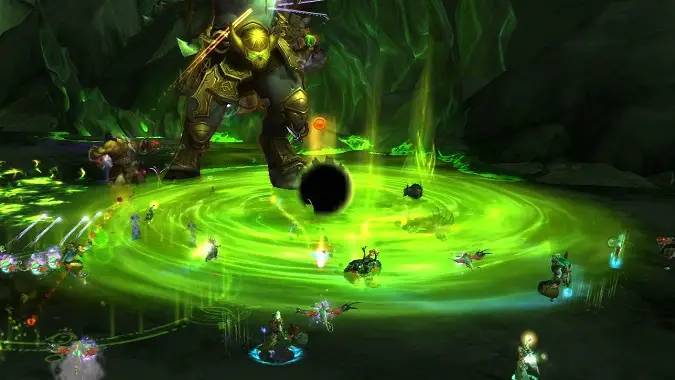 One of the reasons I had to semi-retire from raiding (I still go from time to time, I've even raided Hellfire Citadel Heroic) is because spell effects have gotten to the point where they give me massive headaches. They're not quite to the point where I can't do it, but doing it on a regular basis means accepting that I'm going to have pounding headaches and visual artifacts all day.
The thing is, I can run dungeons just fine, I can quest, I can grind and solo, and a flex raid with say ten people in it is fine. But once the numbers go up, so does the visual clutter, and so do my headaches.
I first started noticing the problem back in Cataclysm, when I was raiding Heroic Firelands. That was the first raid where the combination of the extremely bright red of the zone and the wild variation in spell effects really started getting to me. It's only gotten worse since, and I find myself wondering if it's something other players have noticed. I know at least one friend who plays WoW has the problem of the game giving her motion sickness, especially in zones with a lout of flying or swimming like Vashj'ir. I thankfully don't get that.
So I'm asking you — does World of Warcraft have this kind of effect on you?