The Queue: Avram Davidson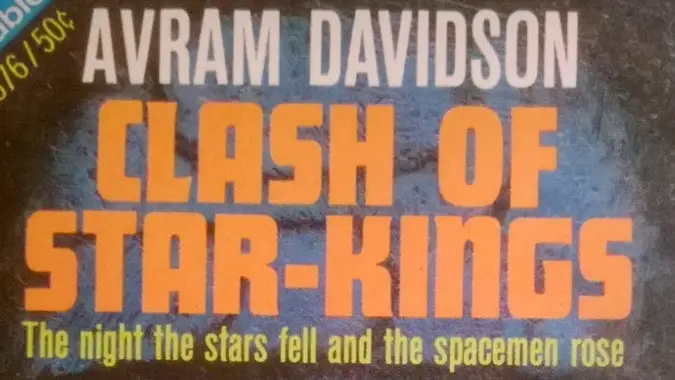 If you haven't read Avram Davidson, I recommend you do so. Start with the Limekiller books, then move on to Doctor Eszterhazy. The man was an unalloyed genius and shockingly well read, I learn something new every single time I read him.
This has nothing to do with today's Queue, I just wanted to mention him.
---
MISTAH JAY THE INSANE!
Q4tQ: Considering the control nature of D3, do you think it could work as a game if it were ported to mobile platforms?
Honestly, no, I don't think it would port very well. I remember getting Baldur's Gate 2 Enhanced Edition for the iPad, and man, if there was ever a game I wanted to port seamlessly it was that game, but screen tapping just ends up being insanely annoying after a while. This may be why I never got into other mobile games.
---
HELDTHELINE
Q4tQ: Do you name your pets (hunter &/or battle)? If so, do you have particular method or naming convention you use?
While I tend to only name the battle pets I've levelled, I name my hunter pets almost immediately– a name means I'm keeping it. When I was on a RP server, I frequently used Wiktionary's translation box to name things (to respect RP & because languages are fun) but things aren't as constrained on non-RP servers so I've been giving my pets names like Fenris (wolf), Hedy (owl), & Mulder (fox). :D
I don't name my battle pets because I don't do pet battles and any pets I have are pets I already had. Don't care enough to name them.
My various attempts to level a hunter have always ended in ignominious failure because the class is so wearying to level, but yes, I always name their pets. I have themes based on the race I'm playing. My Worgen has a name out of Greek Mythology, so all his pets do as well. My Night Elf names all her pets after family members who died in the War of the Ancients. She had a big family. Once.
---
SINCE EVERYONE'S TALKING ABOUT MUSICALS
Just in case you're curious what song I'd probably pick.
I've just always liked that song. Failing that, something from Into The Woods or Assassins.
---
CAEC
Why does the Queue not have a public spotify playlist?
Well, for one thing there's four people who write the Queue. I guarantee what Anne likes, or Alex likes, isn't what I like in music. For another thing I don't use Spotify so that'd kind of slow me down on making a playlist. I mostly just listen to my old iPod. It's got a bunch of songs on it, I like them, occasionally I add new ones.
Right now, for instance, I'm listening to 'Relax' by Frankie Goes To Hollywood, and before that I was listening to 'Demonic Refusal' by Testament. In other words, I like musical whiplash.
---
MISTAH JAY THE INSANE!
Q4tQ: If you could introduce a brand new class mechanic/ability not currently ingame, what would you introduce and who would have it?
I would give Unholy DKs the ability to custom "build" their own perma Ghoul from the corpses of humanoids/beasts/dragonkin/undead killed by that DK, mainly as a cosmetic thing with some Out-of-Combat functionality (mounting up etc)Mistah Jay the Insane!
Warriors could pick up an enemy and shotput him or her into another target.
Okay, that's the Queue for Friday. See y'all next week.