WoW
Jan 15, 2016 1:00 pm CT
Happy birthday, Burning Crusade!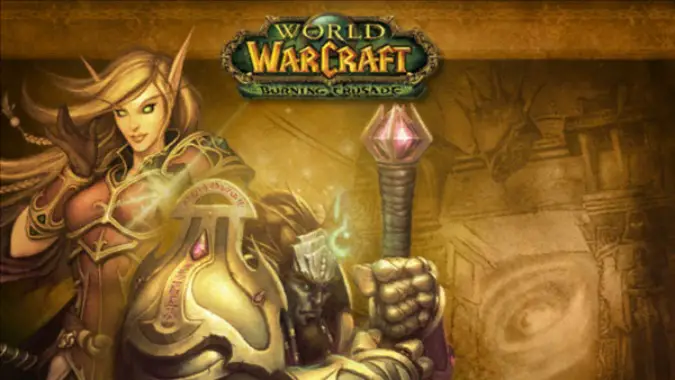 I'm doing my best to skip the inevitable you are not prepared jokes, but can you believe that World of Warcraft's first expansion, The Burning Crusade, was released nine years ago today? For those of us who played back then (or before), thinking about it is an easy way to start feeling awfully old — or maybe just awfully nostalgic.
Burning Crusade brought a lot of firsts to the game — features we now take for granted as simply part of the World of Warcraft universe. Playable Blood Elves and Draenei were added, classes were expanded with Paladins for the Horde and Shaman for the Alliance, flying mounts were introduced to the game, and we got some great raids in Black Temple and Karazhan. (I probably shouldn't get started on my Karazhan nostalgia or we'll be here all day.)
But perhaps the biggest thing Burning Crusade brought us — and something we'll be revisiting in Legion — was the return of Illidan Stormrage. He played a big role in Warcraft 3 and many of the Warcraft novels, but we had yet to see him in World of Warcraft. As we head forward towards Legion, it really is a good time to look back on the Burning Crusade, which brought the game to where it is today.
Sure, you can relive the Burning Crusade any time you'd like by running through the dungeons or raids solo, but it's just not the same (though you can collect battle pets, mounts, and transmog gear in the process). There's always Timewalking if you want to relive Burning Crusade with a bit more challenge, but, alas, the next BC Timewalking weekend doesn't start until February 24th.
So in celebration of this anniversary, it's time to break out our party hats and talk Burning Crusade. Were you playing back then? If so, what were you playing? (And do you still have your transmogs? I sadly do not.) What are your fondest memories of the expansion? And, of course, did you manage to defeat Illidan — or will you be running into him for the first time in Legion?