Breakfast Topic: The lure of villainy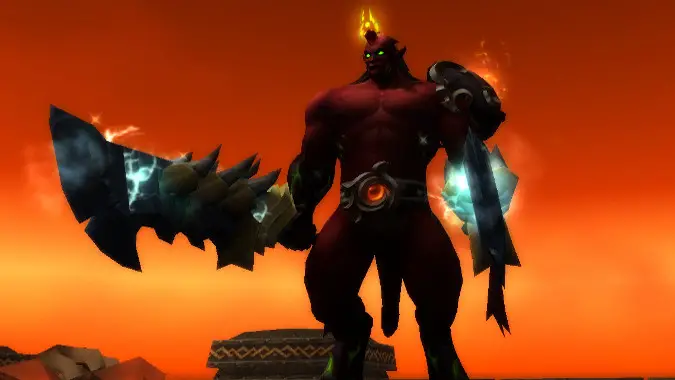 Sometimes I want to play the bad guy.
My current character on the leveling stream is a Death Knight because I have an easier time imagining her as a cruel, malicious, mercenary who kills people for getting in her way. I mean, anyone could be like that (well, okay, if you're playing a Paladin you really shouldn't be like that) but certain classes lend themselves to that sort of thing, and to me, that's the appeal of said classes.
Take Warlocks. It's been said over and over again that using Fel magic isn't inherently evil, but it's also been said that using Fel magic is inherently destructive — that just by being a Warlock, you're causing things to rot and die around you. You're essentially powered by magical toxic waste. I find the idea of being willing to do that fascinating, from a character perspective. Similarly, by playing a Death Knight, I'm signing up to be someone who has to inflict suffering on others just to keep going.
There's something inherently satisfying about the idea of giving myself license to just ruin things and destroy people. I don't want to do it for real, but in game? There's a thrill there.
So how about you? Ever just indulge in your inner monster?