Breakfast Topic: Who are you?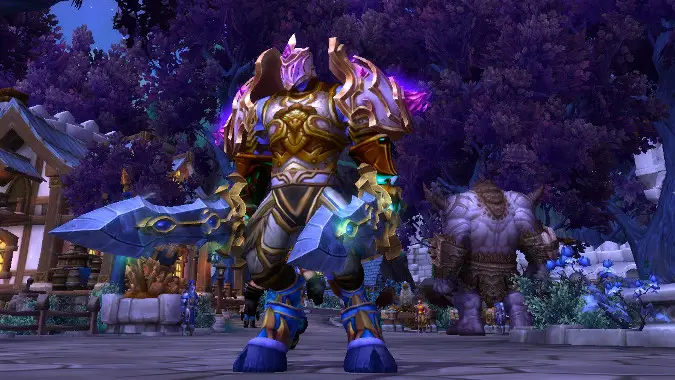 Even if you don't RP at all, you must have some idea of who that person you're playing is, right? Is it just a fantasy version of you? A faceless stand in who allows you to explore and conquer distant Azeroth? Or do you have a backstory worked out? Perhaps you know how you got to that starting zone (be it Razor Hill, Northshire Abbey, or the Ghostlands) and what you're looking for, or maybe you just sketched out some basic ideas to help keep you grounded.
Who is that person you're playing?
For me, I tend to sketch out basics. Sometimes I get a little nuts with it. Generally I know things like family names, where they are now, why I ended up as whatever I am (my leveling stream DK is actually the resurrection of an old Night Elf Warrior I played for a while, killed in Northrend and back for vengeance) but some folks get very detailed, while others are fine with "Hi, I'm Jorem, I'm a Monk, let's go kill stuff."
Where do you fall on this spectrum? How much do you know about who you are?