Infograph shows evolution of Orcs in the Warcraft universe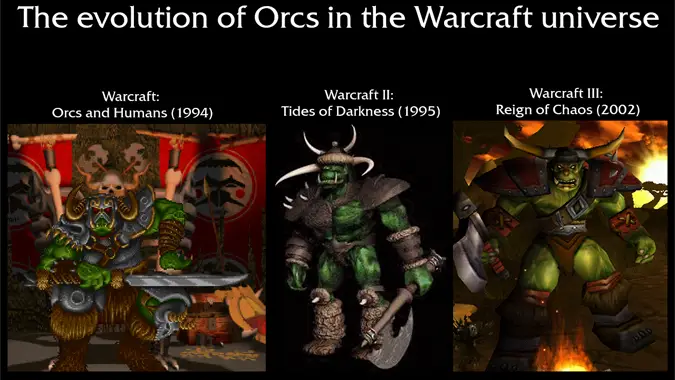 Redditor thephoenix3000 put together a pretty cool infograph and posted it earlier today, showing the evolution of everyone's favorite green-skinned…protagonists? Antagonists? I suppose that depends on what side of the faction divide you're playing. It's been a little over 20 years since the launch of Warcraft: Orcs and Humans back in 1994, and since then graphics have improved tremendously…along with the appearance of Orcs in general. And with the Warcraft movie due out this summer, the evolution of Orcs has made the jump from video game to full on realism.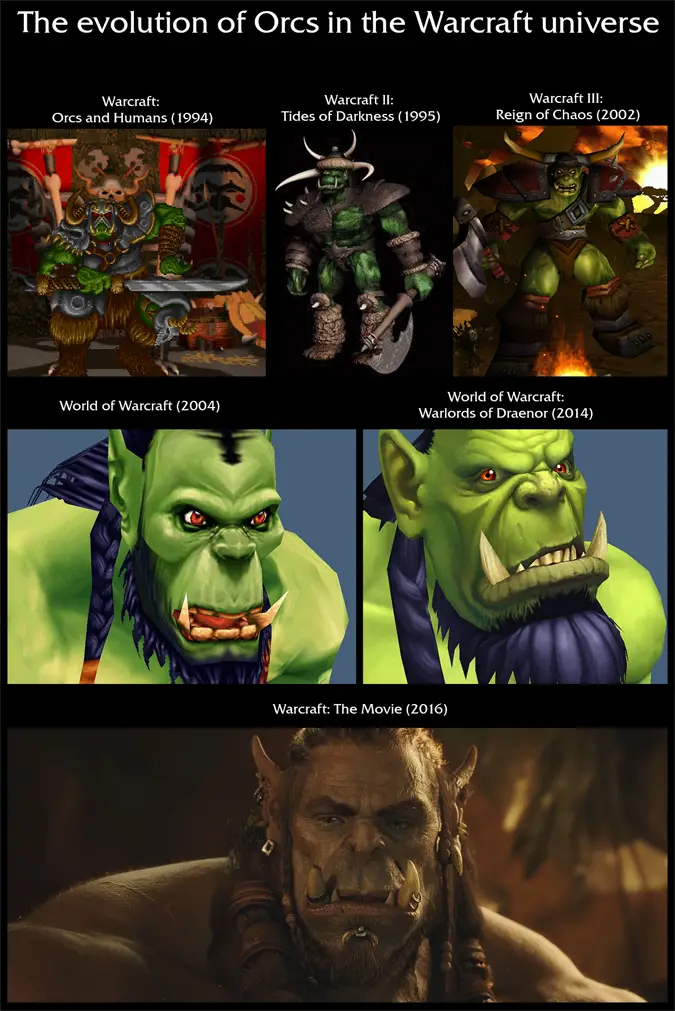 That shot of Durotan is pretty impressive compared to everyone else, isn't it? Honestly though, I think the most startling jump in detail is between the original launch of World of Warcraft in 2004, and the new models introduced in 2014. Every now and again I forget about the model revamp just because I've gotten used to the change, but seeing the old models side-by-side with the new still takes a minute to process.
And when you consider the range of emotions now available to Orcs and every other race currently in WoW, it makes you appreciate that update even more. Sure, we got a revamp of the old world and the ability to fly in it back in Cataclysm, but the update to the characters we play and look at every day had a far greater impact in my mind. Thanks to thephoenix3000 for the visual reminder of just how far we've come.