Space Lord Leoric is live and ready to take on the Star Princesses in new teaser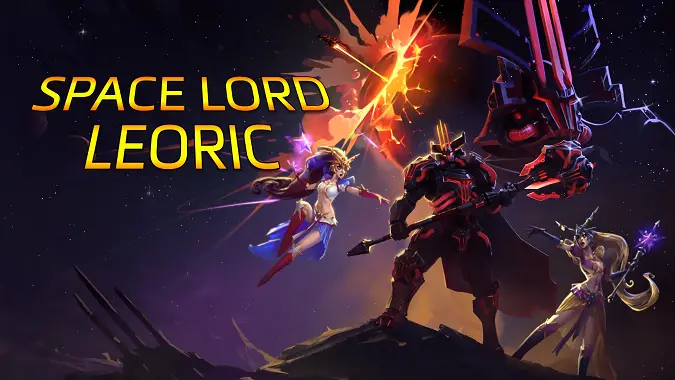 Space Lord Leoric is the Evil Empire's weapon against rebellion and under his lead, the galaxy will be brought into order. Riding around on his Starbreaker, he is an unstoppable force. Soon, the Nexus will be just another under the Evil Empire's command — that is, if Space Lord Leoric can stop the troublesome Star Princesses!
That's right, if you've been itching to throw money at your screen, Space Lord Leoric is now live and ready for battle in Heroes of the Storm's Nexus. As if that weren't good enough, he brought with him new PTR patch notes and a personalized trailer. Full trailer and some thoughts on the notes after the break.
The most noticeable changes coming appear to be to Nova. Previously a notoriously bursty hero who could make or break a game depending on the skill of the player, her entire toolkit has been redesigned seemingly in the name of making her a more of a team fighter with less burst. Personally the burst was my favorite part of Nova, so I'm not sure I'm a fan of these changes. Rehgar and Cho'gall have also received a decent amount of overhaul, with other heroes receiving mostly small modifications. Be sure to check out the full notes, though, as there are some changes to battlegrounds and plenty of bug fixes coming whenever these changes make it live! And of course, don't forget Space Lord Leoric's cinematic debut: