Blizzard Watch: Episode 54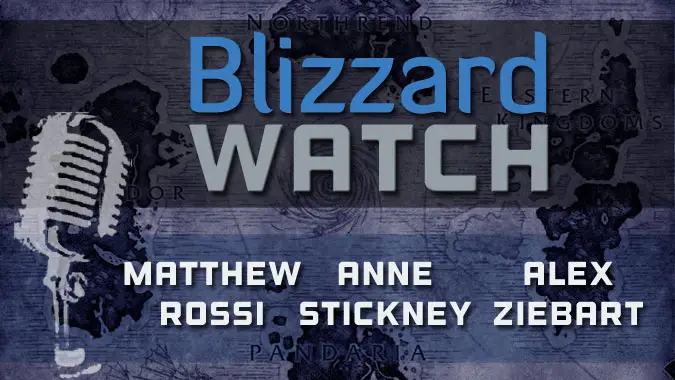 Welcome to episode 54 of Blizzard Watch's podcast! In this episode Matt, Anne, and Alex all have plenty to say on the games of Blizzard Entertainment while answering your reader emails. Join us every week on our twitch.tv page for the live show, and check back later on for the podcast on iTunes and other outlets. Have a question for the show? Just send an email to po[email protected]!
Like the show? You can help support it by signing up for a free 30-day trial with Audible at blizzardwatch.com/audible.