WoW
Feb 16, 2016 8:00 am CT
Breakfast Topic: Love is in the Air or is it?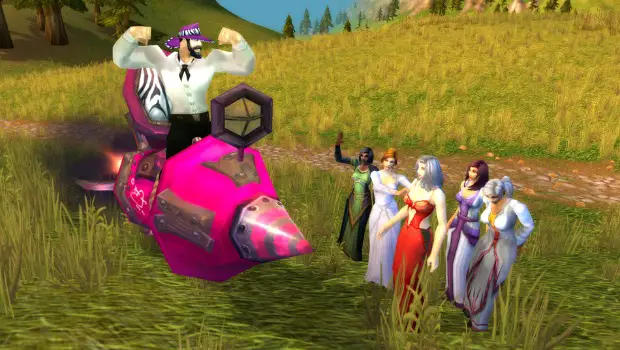 Another year, another annual world event with minor updates. Love is in the Air is back from now until February 29th. There are just a few, small updates to it this year. The most notable is that you can now buy heirloom weapon upgrades, both the level 90 (250 Love Tokens) and the level 100 versions (450 Love Tokens) and True Love Prism toy has been made easier to acquire. Other than that, it's business as usual with showers of rose petals and creepy goblin cupids.
One of the cool things to come from this event, though, is the Big Love Rocket mount. Unfortunately, it's a low drop rate from the event boss, Apothecary Hummel, so if you have your, ahem, heart set on it, get ready to grind. The seasonal-only Swift Lovebird mount can also be obtained, and for only 270 Love Tokens.
For you battle masters out there, don't forget Blizzard added a new battle pet last year, the Lovebird Hatchling for 40 Love Tokens. And for the Toy collectors, last year saw the addition of the True Love Prism which is a bit tricky to acquire. It's the reward from the They Really Love Me achievement, which requires you to have 50 Love Rays on you simultaneously. It's a little easier to complete this year now that the Love Ray effect has been increased to a 5 minute buff with a 30 sec cooldown — so it takes less people to pull off the stack of 50 Love Rays.
Are you indulging in this year's Love is in the Air seasonal event, or carrying on with your pre-Legion checklist?