Latest Heroes patch brings more changes to Nova and Rehgar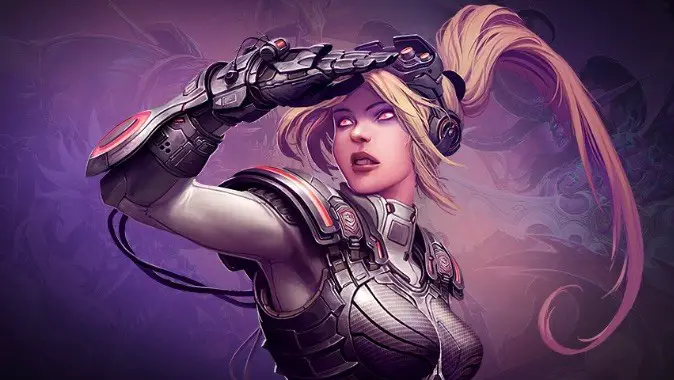 Though not extensive reworks for either hero, both Nova and Rehgar will see some changes in next week's Heroes of the Storm balance patch. This is the third patch in a row in which Rehgar been tweaked while Nova had an extensive rework at the end of January that Blizzard is still working on.
This patch, Nova will be getting damage buffs for Snipe and the Snipe Master talent but Rehgar is getting hit with nerfs to lower his winrate. For full details, plus developer comments, check the full patch notes below.
Nova
Snipe (Q)
Damage increased from 295 (+4% per level) to 310 (+4% per level)
Snipe Master (Talent)

Damage bonus per stack increased from 12% to 15%. This effect can still stack up to 5 times
Developer Comment: We are continuing to tune Snipe Master to make it a more attractive choice, assuming you are consistently landing your Snipes.
Rehgar


Lightning Shield (W)
Electric Charge (Talent)

Bonus to Lightning Shield radius decreased from 33% to 25%

Stormcaller (Talent)

No longer increases Lightning Shield duration

Earthshield (Talent)

Shield amount reduced from 15% to 12% of the target's maximum Health
Ancestral Healing (R)
Cooldown increased from 80 to 100 seconds
Bloodlust (R)
Mana cost reduced from 125 to 75
Developer Comment: The initial round of Rehgar nerfs weren't quite enough to bring his winrate down to a level that we think is healthy. We like that his base kit feels powerful, so we are aiming to reduce the synergy between his Lightning Shield Talents. We are also increasing Ancestral Healing's cooldown to better reflect the healing power it brings to a teamfight. The Bloodlust Mana change is simply a quality of life improvement. Overall, we enjoy how Rehgar plays right now, and are excited to see him bring other Heroes, such as Illidan, back into prominence. With that in mind, we're aiming to cautiously nerf Rehgar over time as we bring this Shaman in line with other Healers.