WoW
Mar 3, 2016 1:30 pm CT
Poking the Eye of Azshara: WoW livestream on Twitch at 2 p.m. CST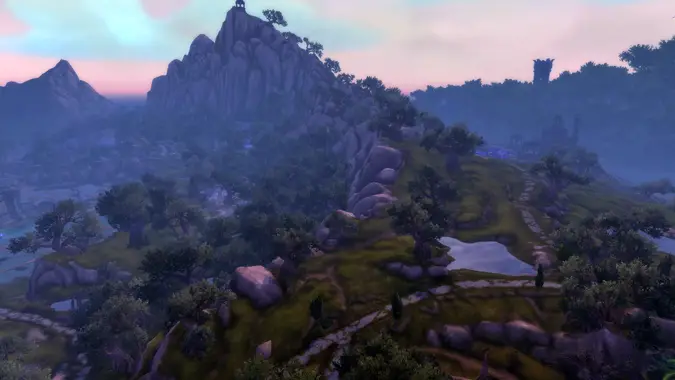 Well since we successfully managed to clear one new dungeon last week, it's time to hit another one! This time, we'll be taking a look at Eye of Azshara, located somewhere in Azsuna. The zone isn't quite open yet on the alpha, so we're not sure just what to expect — but if Azshara has anything to do with it, we're guessing there's going to be a lot of naga involved. And possibly water. And probably horrible, horrible death. Sounds like fun!
We'll be streaming live from the Legion alpha today at 2 p.m. CST. You can join us below or directly on Twitch. And if you missed out on our last stream, you can always catch the archives on our YouTube channel.
For those of you who decide to join us in-game, we only ask that you be respectful: try not to thrust yourself in front of the camera and remember we are, in fact, trying to play the game. You can hang out, but a level 100 one-shotting our mobs isn't helpful! We know you're excited to hang out, but making our questing harder makes us grumpy. Thank you!