Previewing Legion's Holy Paladin Artifact quest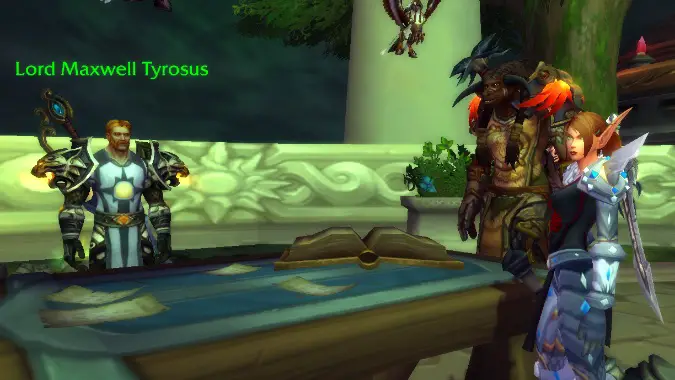 I've done Artifact weapon quests for seven different specs in the Legion alpha, but so far Holy Paladin is by far my favorite. But instead of just swooning about the fact that Lady Liadrin apparently thinks I'm the best Paladin ever, it's time to go hunt for the Silver Hand, a massive hammer that was wielded by the titanic watcher Tyr. Of course, you can't do it alone: you team up with a mysterious group of Paladins… well, we'll get to that.
As you might have guessed, this post will contain Legion spoilers. If you're avoiding them, don't click. But if you can't wait to find out what's in store for Holydins — with the caveat that we're still in alpha and anything could change — read on for our impressions, plus a gallery.
[envira-gallery id="34748″]
Like most Artifact quests, you start out by being approached by a messenger in Dalaran who desperately needs you. With the Legion invading, you're going to get that a lot. The first step on your quest to find a weapon to defeat the Legion is deciding which Artifact you'll go hunting for — and since we're good Holydins, we're chasing after the Silver Hand, which is where the mysterious Paladins come in.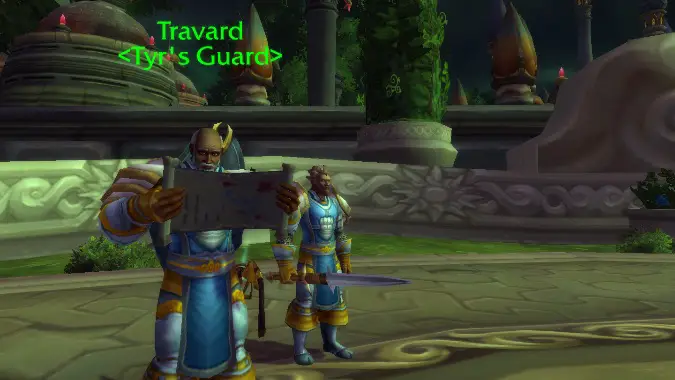 Okay, maybe they don't look that mysterious, but they're part of a secret order of Paladins who have been watching over Tyr's tomb for ages. But the tomb's location under Tirisfal is no longer a secret, and the Silver Hand must be recovered before those with "evil intent" find it.
I assume those with evil intent are Shadow Priests, whose Artifact quest also leads them to Tyr's tomb.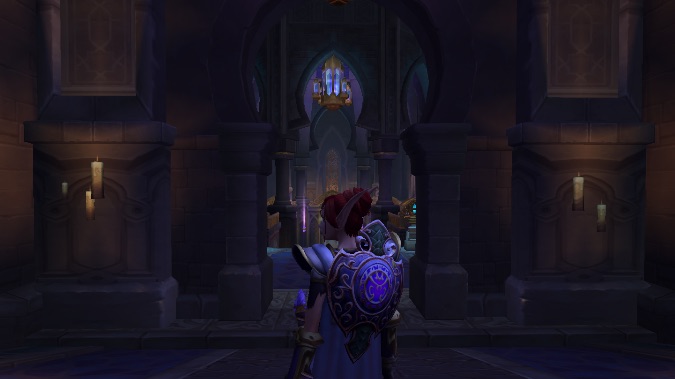 But, of course, because this is World of Warcraft, you can't go directly to the tomb and just pick up the hammer. There's a bit of a wild goose chase to engage in — first, you have to go to Northrend to track down a Paladin who has a Spark of Tyr which is necessary to recover Tyr's warhammer.
This is where I hit my first snag in the quest. With Dalaran no longer being in Northrend, plus Dalaran not having a portal to that other Dalaran, how was I to get there? My new mysterious Paladin friend pointed me to a location on the mini-map that seemed to lead to nowhere and I was ready to resign myself to going to Orgrimmar and catching the zeppelin when Anne rescued me from my predicament.
Surprise! One of the new areas of Dalaran is a room filled with portals which conveniently take you to necessary places for various Artifact quests, Dragonblight among them. (If you're here trying, like I was, to figure this out, go to the teleport pad in the center of Dalaran and you'll be sent to the portal room.)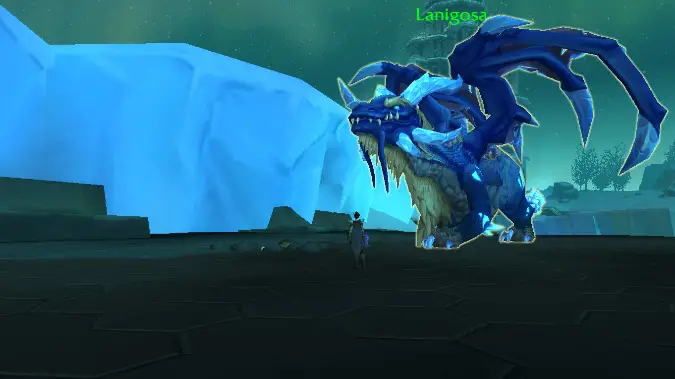 Your missing Paladin has become a dead Paladin, but you've still got to find the Spark of Tyr. Unfortunately, Jotun — you know, the level 80 elite who patrolled up and down the Path of the Titans who only dropped cloth, but in Wrath you'd try to kill him anyway for the challenge? — has it, and it's going to be a fight to get it back.
Fortunately, you have dragon power on your side, as Lanigosa of the blue flight comes to your aid. That's definitely a good thing, because Jotun has leveled up since we last saw him.
Now, with the Spark in-hand, it's time to head to Tyr's tomb in Tirisfal to recover the Silver Hand. And go for a swim. Well, who am I to judge an ancient order of Paladins on their life choices?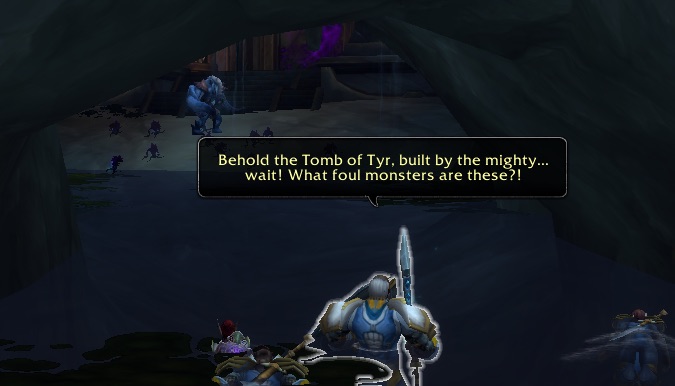 Unfortunately, we arrive to find the tomb overrun with abominations. Once again, I blame Shadow Priests. (Note for lore hounds: there is actually no sign whatsoever that this is the work of Shadow Priests.)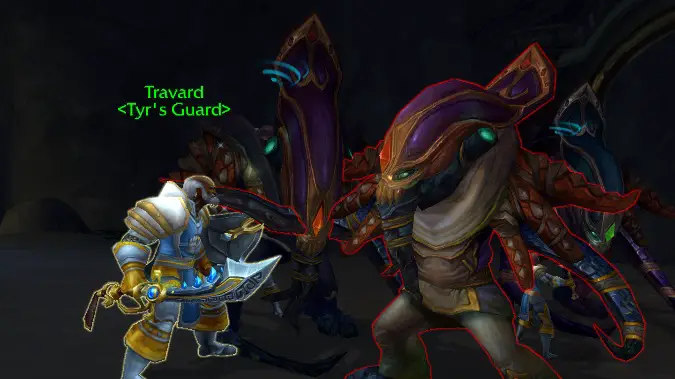 And then we get to fight tentacle monsters. Ugh. Tentacles. Ugh.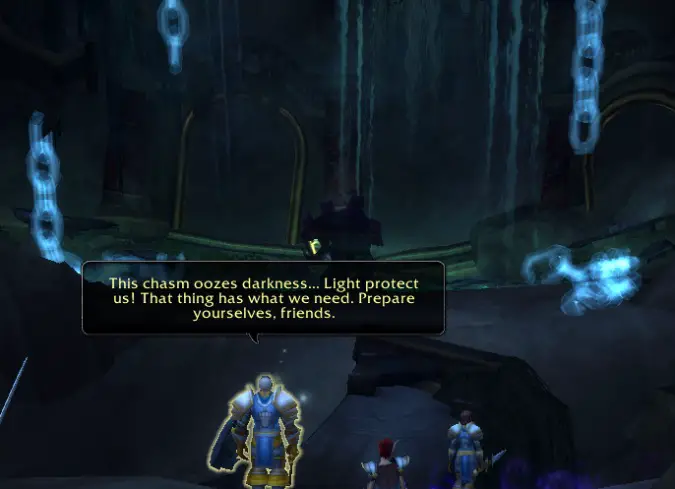 The Silver Hand should be in here and all of these mysterious ghost chains and shadow things shouldn't. I've got to admit that things look bad at this stage — but come on, we're Paladins. With only one shadowy terror left to fight we've got this.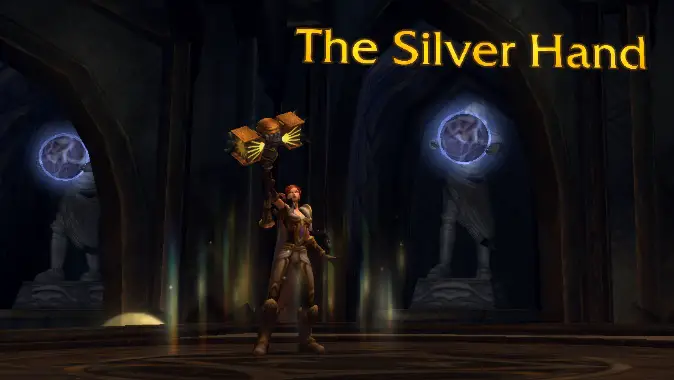 One dead shadow thing later and we finally claim our Artifact and emerge victorious! Hooray!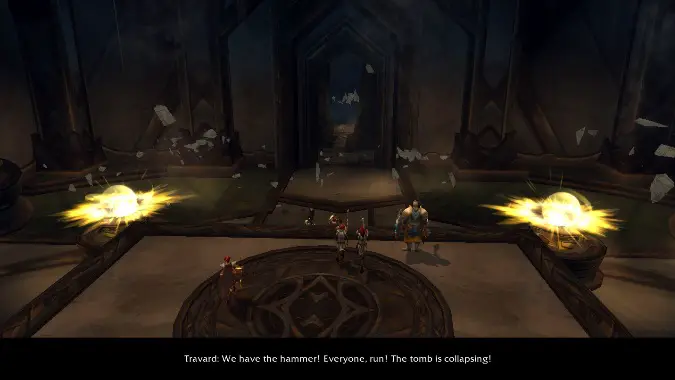 Uhm, I may have spoken too soon there. Well, at least I didn't have to join a cult to get this Artifact…