Surprise! Lady Liadrin arrives with Hearthstone patch 4.2
Updated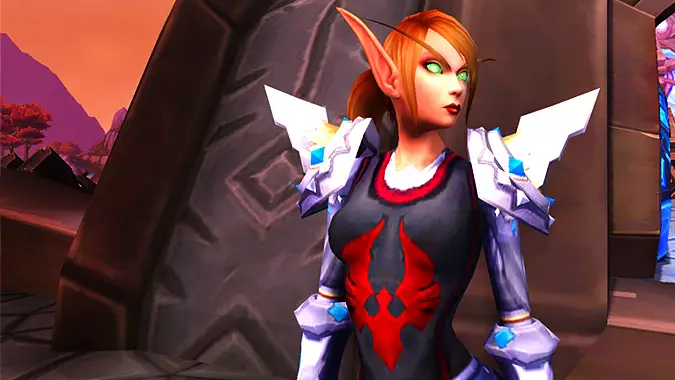 At Friday's announcement of Hearthstone's Whispers of the Old Gods we found out we'd be getting a new Hearthstone patch today. Patch 4.2 is live now and includes some new features we were excited about — if not expansion-level excited about. On deck are:
Nine new deck slots
Deck recipes to help with deck-building
More filters for you collection
Sounds great, right? But it turns out that's not all Blizzard had in store.
Okay, the headline kind of gave away the surprise, didn't it? Datamining by Hearthhead reports that Lady Liadrin will be joining the fray as an alternate Paladin hero and Blizzard has just confirmed it — so no more justice demands retribution.

Instead of costing $10 like Hearthstone's other heroes, Lady Liadrin is part of a cross-promotion with World of Warcraft. All you have to do is level a new character to 20 and you'll unlock the Fledgling Hero of Warcraft achievement and Liadrin. But for those of us who already have a dozen max-level characters, this isn't a freebie: you'll have to level an all new character to 20 to pick up Liadrin, so break out those heirlooms. Alternatively, for those of you who don't play World of Warcraft, you level 20 is exactly how far you can get in the free Starter Edition — so jump on board!
Update: We've been hearing that not everyone hitting 20 tonight hast gotten the achievement Fledgling Hero achievement — and now Blizzard has confirmed was a problem. It's been fixed, so if you're leveling, keep it up. For players who hit level 20 tonight but didn't unlock Liadrin, Blizzard will be applying a hotfix to give you your achievements.
And for WoW players who missed the chance to pick up the Hearthsteed mount when it came out you can pick up this mount again by winning three games of Hearthstone — which should be extra simple with the game's new deck recipes.
On top of that, Hearthead's also found a few new tavern cards as well as Overwatch, Hogger, and C'Thun card backs. The Overwatch card back will come with Overwatch: Origins Edition and we assume C'Thun is the Whispers of the Old Gods card back we saw previewed last week — but where Hogger comes from is anyone's guess.
Patch 4.2 is now live, so jump in and enjoy your new deck slots!
Update: Added the latest on Lady Liadrin's source, including Blizzard's official announcement, as well as the return of the Hearthsteed mount and new card backs.