Breakfast Topic: What BlizzCon 2016 announcements are you hoping for?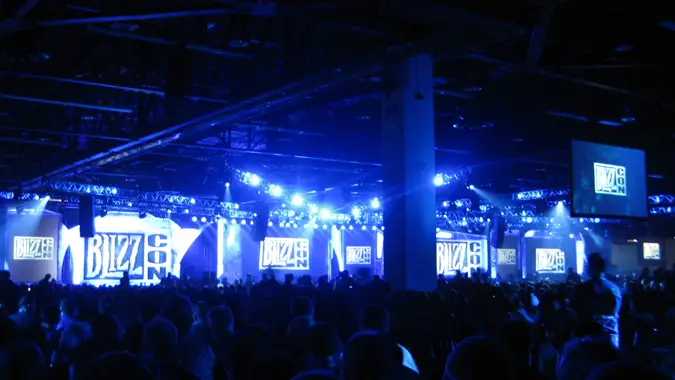 BlizzCon 2016 won't have a major WoW expansion announcement to fall back on this year, though Blizzard will likely give us a preview of patch 7.1 and whatever that entails. But that leaves room for many other big surprises. What could they be?
Recently Hearthstone devs indicated they are considering moving towards two expansions a year with an adventure sandwiched in between. So if we see a new adventure rolled out this summer, expect to see a big expansion announcement at BlizzCon with a rollout shortly thereafter. On the one hand, I'm glad to see the new content keeping the game fresh, but two expansions plus one adventure annually is over $100 a year I'd be pouring into the game just to keep up.
For Heroes of the Storm, hopefully the already-previewed Arena Mode map will be out. We'll definitely get to see new heroes and maps, but I'm hoping for something themed like they did last year with their Eternal Conflict rollout of Diablo-themed battlegrounds and characters.
The whole Diablo franchise needs an expansion announcement and recently Blizzard has been hiring for an "unannounced Diablo project." However, Blizzard moves at its own pace, so it remains to be seen if we get a Reaper of Souls expansion or another patch 2.4-style content update.
For Overwatch, I think we're going to get new maps and heroes and likely a new playmode altogether. This is their new baby and they want to see it succeed. Expect a lot of bells and whistles for this one.
What announcements are you looking forward to hearing at BlizzCon?