Swords and Shields Podcast: Meet James Vega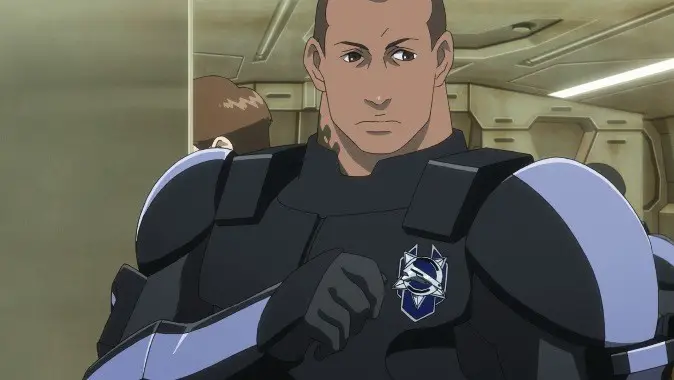 This week on Swords and Shields, it's all about Mass Effect 3's James Vega.
Before Mitch started Mass Effect 3, we had to introduce him to one of the key players in the game: Mass Effect newbie Vega (Freddie Prinze Jr). But while you're introduced to him in the game — and you can certainly go on what you learn there — BioWare first brought Vega to life in the animated film Paragon Lost. While we have to admit it's not the height of cinematic filmmaking, it does provide a lot of insight into Vega's character. And since this is still BioWare, plenty of angst on top of that.
If we've piqued your interest, then this podcast is for you. The format is different than our norm: instead of getting together to talk about Paragon Lost, we fired up the movie, watched it, and talked as we went. For the full experience, pick up your own copy of Paragon Lost — you can rent it on Amazon for $2.99 or pick up the DVD (which comes with a sweet Forever Normandy sticker) for about $20 — hit play when we tell you to in the podcast, and enjoy our audio commentary while you watch. Make it a movie night!
We'll be back in two more weeks to chat more about ME2 and ME3 (and Mitch's continuing terrible life choices). If you'd like to play along with us, the whole Mass Effect trilogy is pretty affordable, whether you play on PC, PlayStation, or Xbox.