Overwatch: Winston delivers a call to action in latest cinematic teaser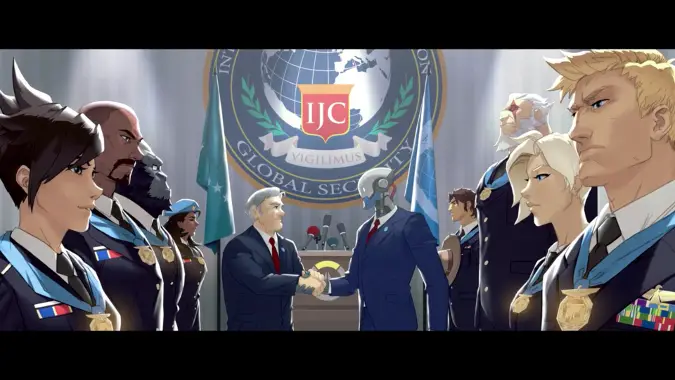 The Overwatch open beta begins its early access period later today — 4 p.m. Pacific to be specific — and Blizzard Entertainment has released another cinematic teaser to keep the hype train on schedule. Much like the conclusion of animated short Recall, the latest teaser puts Winston in front of a webcam, calling all agents of defunct organization Overwatch back into action.
While the lineup of characters at the top of this post is a compelling moment in the cinematic teaser, it wasn't my first choice of header image. My dear comrades here at Blizzard Watch talked me out of using the image below — but you bet your butts I'm going to include it.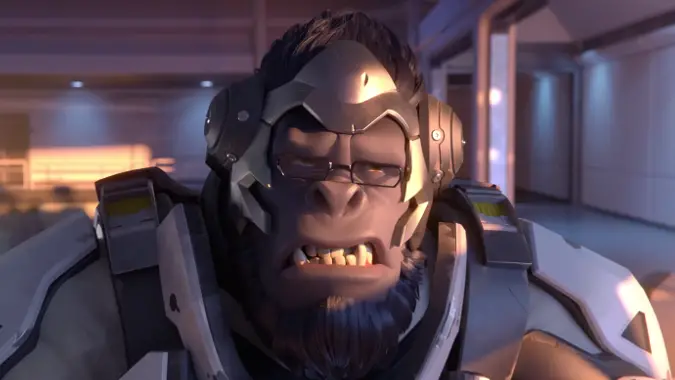 For those of you counting down the hours to early access, the Overwatch team has provided the convenient chart below, marking what time the beta will become available in various regions. For those of you who do not have early access to the open beta, you'll need to wait until May 5.
When will EARLY ACCESS to the Open Beta begin for you? Check out our guide below or visit: https://t.co/pQl1RDmqDb pic.twitter.com/L1iEt9Tdor

— Overwatch (@PlayOverwatch) May 1, 2016