Transmogs, gametime may come with Warcraft movie tickets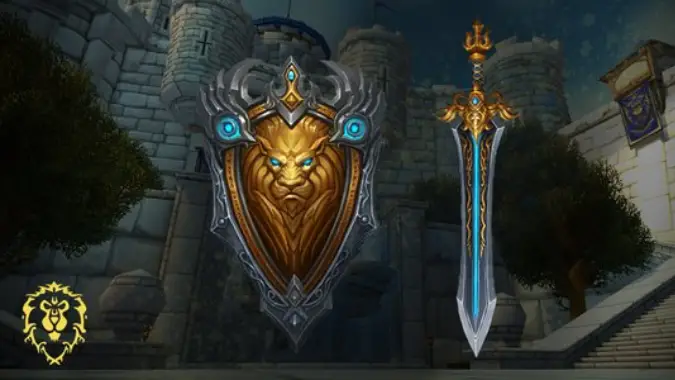 French site Mamytwink is reporting that anyone seeing the Warcraft movie in the European theater chain Kinepolis will also be getting a nice bonus gift: four transmogs, a free month of gametime, and a copy of World of Warcraft (with expansions through Warlords). There's no news yet as to whether this promotion will go beyond this chain, but considering @Warcraft tweeted the transmogs recently, we're guessing it will pop up elsewhere.
We're really excited for the #WarcraftMovie. pic.twitter.com/nCtSnw45Fn

— World of Warcraft (@Warcraft) April 29, 2016
The available transmogs include King Llane's sword and shield, Gul'dan's staff, and Durotan's (rather generic) axe. The Alliance and Horde logos on the tweet suggest that these might be faction restricted — though I personally hope they aren't, because my Gnome Warlock wielding Gul'dan's staff would be awesome.
On top of that, WoW newbies — though I'm not sure who these people are — will walk away from the movie with free copy of the game plus expansions through Warlords, which would include a level 90 boost. If the movie is as popular as Blizzard hopes, this seems certain to boost the game's flagging subscriber numbers heading in to Legion. While fresh blood in the game to fill deserted, between-expansion cities is welcome, I have to say that I dread the influx of confused non-MMO players on brand new level 90s. My advice: finish leveling your alts before the movie hits.
The Warcraft movie is due out on June 10 in the US and a dizzying variety of dates internationally — check IMDB to see when the film will show up in your country. As we get closer to release, we'll no doubt hear more about where else this promotion will be available, so stay tuned.