WoW
May 5, 2016 1:30 pm CT
Workin at the Yak Wash: WoW livestream on Twitch at 2pm Central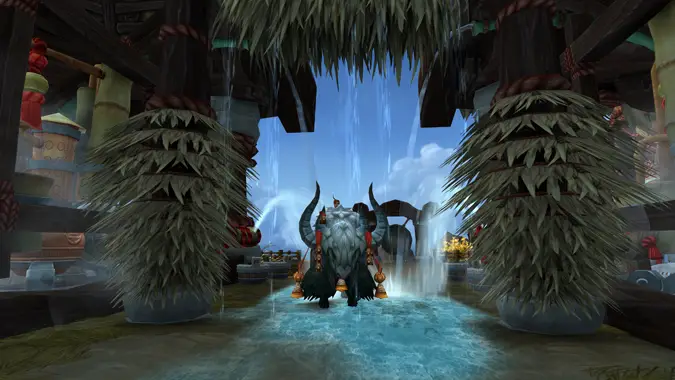 This week, the leveling stream heads back to Pandaria, where some really awful things went down. Awful, terrible things that we had absolutely nothing to do with. While we have no definitive plans for this week's stream beyond leveling, I thought it might be nice to swing by the local yak wash for some volunteer service. I mean, one can hardly expect the beleaguered citizens of Kun-Lai to fight nightmarish monstrosities on a yak that isn't squeaky clean, right? Right. Every little bit helps.
We'll be streaming live today at 2pm Central. You can join us below or directly on Twitch. And if you missed out on our last stream, you can always catch the archives on our YouTube channel.
For those of you who decide to join us in-game, we only ask that you be respectful: try not to thrust yourself in front of the camera and remember we are, in fact, trying to play the game. You can hang out, but a level 100 one-shotting our mobs isn't helpful! We know you're excited to hang out, but making our questing harder makes us grumpy. Thank you!