Swords and Shields Podcast: Keelah se'lai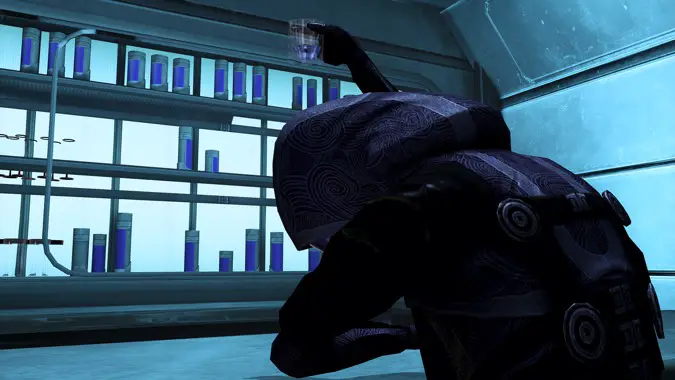 This week on Swords and Shields we run head-first into one of the worst moments the Mass Effect series has to offer. We may need an emergency induction port to get through this one.
Maybe you thought we'd already passed the worst moments in the game, with the unfortunate ends of both Mordin and Thane, but you would be wrong. You would be so, so wrong. Because this week in Mass Effect 3, Mitch got into the middle of the centuries-old conflict between the Quarians and the Geth.
I'd say it didn't end well. Or, to use Mitch's words, "Cancel the podcast, I'm done with this game."
But because Anne and I are cruel, heartless people, we didn't cancel the podcast — so if you'd like to delve into Mass Effect's darkest timeline with Mitch, Anne, and myself, listen along via SoundCloud below. (And, yes, we're still working on getting it up on iTunes, with other streams to follow!) If you'd like to play along with us, the whole Mass Effect trilogy is pretty affordable, whether you play on PC, PlayStation, or Xbox.
We'll be back in two more weeks for more of ME3, where we're likely to talk about the game's DLCs including Citadel and Leviathan. Can Mitch escape the darkest timeline in Citadel? We can only hope. For better or worse, we'll see you next time.