WoW
May 17, 2016 5:00 pm CT
Legion beta introduces talent change restrictions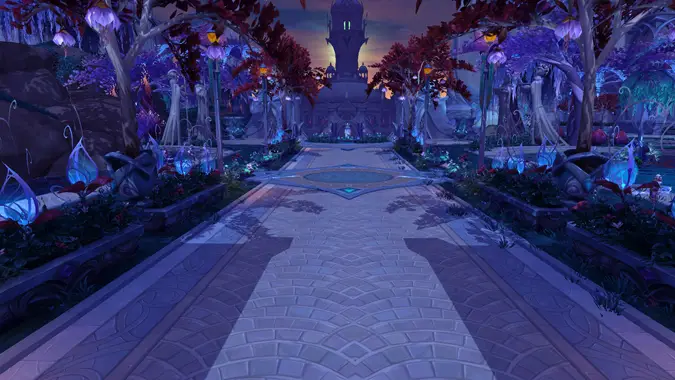 As the Legion alpha transitioned into beta, players were caught off-guard by the return of gold costs to switch specs. Late last night, Ion Hazzikostas hit the forums to announce a reversal: Changing specs would no longer cost gold. However, changing talents has new restrictions.
On one hand, I understand where the developers are coming from. Class design over the years has endlessly tried to integrate hard choices into talents. "Cookie cutter" became a pair of bad words to be avoided at all costs. Encouraging players to make hard choices and stick with them has been a goal for a long time.
On the other hand, as a player, I've seen the evolution of this system put harder limitations on what you, as a player, can accomplish. Players change their talents so often because the new talent system defines your capabilities depending on your choices.
When you have to choose whether you want single target abilities or AOE abilities, you pigeon-hole yourself into specific scenarios in which you are or are not effective. If you don't have your AOE talents in a boss encounter which requires heavy AOE, you can be dead weight. If you have your AOE talents on a fight with little to no AOE requirements, you can be dead weight there, too. To be specific, I'll take a moment to discuss my experience as an Affliction Warlock in dungeons.
Affliction Warlocks have pretty good AOE at a baseline not because of AOE spells, but because of multi-dotting — the ability to apply my DOTs to many targets one after the other and letting them all tick away. However, if an encounter is primarily an AOE encounter, multi-dotting might not be enough. If it's an encounter where you're dealing with repeated waves of low-health minions, multi-dotting manually isn't fast enough to handle it. I might choose the talents Sow the Seeds, Grimoire of Sacrifice, and Phantom Singularity to tackle the encounter. These are some of an Affliction Warlock's most powerful AOE tools in that type of encounter — all of which come from talents, all of which block me from having talents essential to being effective in a single-target situation.
In a single-target encounter, my Warlock wouldn't use any of the aforementioned talents. In those respective talent tiers, an Affliction Warlock will want Siphon Life/Soul Harvest, a different Grimoire talent, and the absolutely mandatory Soul Effigy.
Is every encounter only AOE or only single-target? No. While many lean one way or the other, not all of them do. In those scenarios, I need to think carefully about which talents will serve me best. I need to make careful choices about which abilities I want available to me in that encounter. If there's still a beefy boss in the mix, I probably want to keep Soul Effigy to DPS him down. If I need to keep DPS on the boss, but also spend a lot of time helping deal with adds, maybe I should go back to the level 30 talent tier and swap out Contagion for Absolute Corruption. Never needing to worry about re-applying Corruption would take a lot of pressure off of me, and…
What I'm driving at here is there are still choices to be made when there are no gold costs simply because our talents define our capabilities so dramatically on an encounter-by-encounter basis. When the Legion alpha test had no gold costs, I'd never put more thought into my talent choices than when trying to take a boss down for the first time. I had to think about what I needed, what my particular group composition needed, and which abilities I was willing to sacrifice. Hell, maybe a specific encounter is really tough on healers. Maybe the best decision would be to sacrifice some of my own DPS for survivability. Dead players do no damage. The change-for-free system lets me make that decision when and where necessary.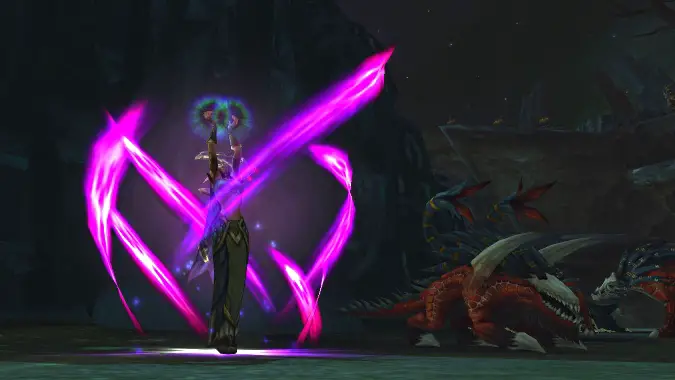 The developers are trying to enforce long-term choices, but I think that's folly — they haven't created a system which supports long-term choices. They've created a system of meaningful short-term choices. If I come to a situation where I need to pay exorbitant gold costs to change a talent in a 5-man dungeon — perhaps repeatedly to figure out what works best for my group composition — I simply won't change my talents. (And if you aren't a scribe or don't have one in your group, acquiring the item needed to change talents is a gold cost, as you'll need to buy the item.) If that means the group doesn't progress and we disband, then so be it. There'll be another dungeon later and maybe that group won't need me to do what my current talent choices can't do. Hey, don't ask me to AOE — I didn't talent for it. Oh, none of you did, either? Guess we don't beat the dungeon today!
You can't put a square block in a round hole. Don't hammer that square block until it breaks the round hole. Realize the hole is round and pick up the round block.