WoW
May 26, 2016 1:30 pm CT
Shadowmoon Shenanigans: WoW livestream on Twitch at 2pm Central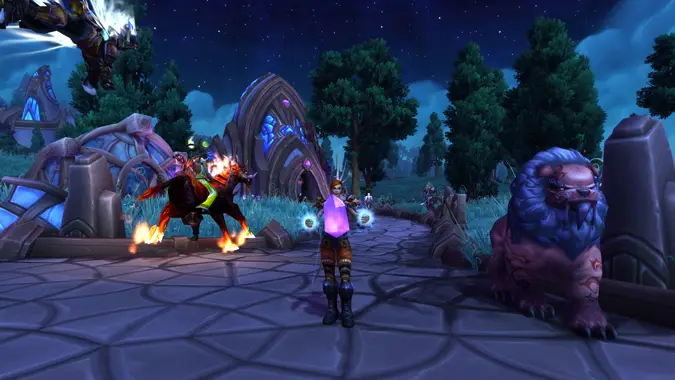 Embaari Village might not have had the warmest of welcomes for our intrepid band of travelers, but it certainly gave us plenty to do — and the rest of Shadowmoon Valley awaits. Of course the real question is whether or not we'll get our gear replaced fast enough to actually step foot in a dungeon this week. Or, you know, survive the perils of Shadowmoon's prolific and murderous plant life. It's a thing.
We'll be streaming live today at 2pm Central — you can join us below or directly on Twitch. And if you missed out on our last stream, you can always catch the archives on our YouTube channel.
For those of you who decide to join us in-game, we only ask that you be respectful: try not to thrust yourself in front of the camera and remember we are, in fact, trying to play the game. You can hang out, but a level 100 one-shotting our mobs isn't helpful! We know you're excited to hang out, but making our questing harder makes us grumpy. Thank you!