Behind the scenes of the Warcraft movie with Chris Metzen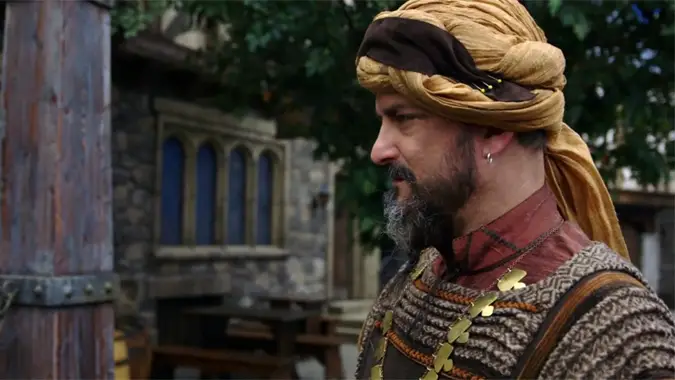 Warcraft simply wouldn't be Warcraft without Chris Metzen — his role directing and shaping the story of the franchise began all the way back with the first RTS games. In a recent tweet from the official Warcraft Twitter, Metzen takes us behind the scenes on the set of the Warcraft movie, where he gets to play a small cameo role as a perfume merchant. It's a really cool look at some of the sets and armor, as well as some of the familiar shops on the streets of Stormwind — the exterior of the Slaughtered Lamb and the Gilded Rose — but it's Metzen himself that makes the clip worth watching.
We're not just watching Metzen show us around, here. We're watching a guy walk through a product of his imagination made real — and I can't really begin to imagine just how strange and utterly exhilarating that must feel. None of it would have been possible without his years of work, and it's little wonder he gets a little choked up thinking about it in the clip below. The Warcraft movie is already out in theaters around the world, and makes its debut in the US next week.
Explore behind-the-scenes of the Warcraft movie with Chris Metzen!https://t.co/jVGuOdGDgG

— World of Warcraft (@Warcraft) May 29, 2016