Breakfast Topic: Which Azeroth raid for the next Hearthstone adventure?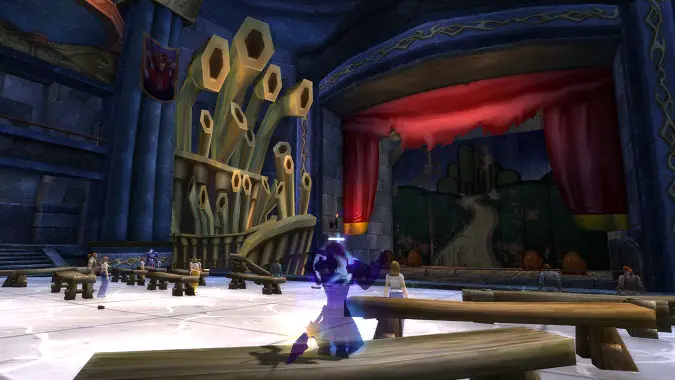 Now that the Whispers of the Old Gods expansion is well under way and the new decks are rising to the top, next on the horizon for Hearthstone is another adventure. In the spirit of Curse of Naxxramas, Blackrock Mountain, and League of Adventures' Ulduar theme there's many places in Azeroth the next one can be.
This thought was sparked by our very own Matticus in a tweet where he mused:
I hope we get a Karazhan adventure next for Hearthstone.

— Matt Low (@matticus) May 31, 2016
Since the format of adventures tend to be multiple raid wings with colorful bosses, he definitely has the right idea. I wouldn't mind seeing something iconic like The Black Temple from Burning Crusade or maybe something really different like the Throne of Thunder from Mists of Pandaria. Just nothing from Draenor yet, please. Too soon.
Where in Azeroth would you like to see the next Hearthstone adventure set?