Heroes esports drama, plus the final qualifiers for Dreamhack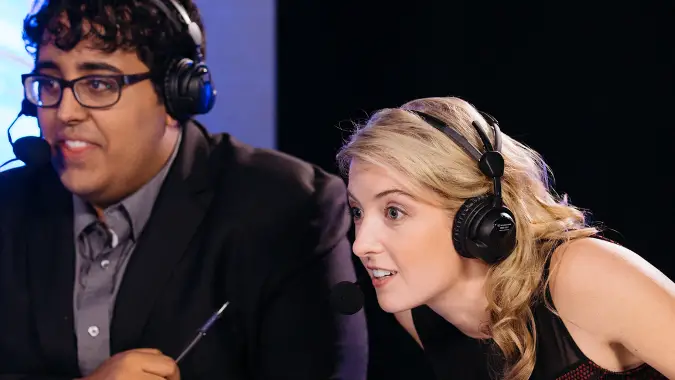 There are only two events to watch in Heroes of the Storm esports this weekend, but they're big ones. Out of North America we have the fight for the final qualifying spot for Dreamhack in the ESL Los Angeles Finals. In Korea, we'll have the Super League finals. These are the very last two pro events before the huge Summer Global Finals at Dreamhack in Sweden.
You'll definitely want to watch this weekend to see who gets to represent the NA region. All the details are, as always, behind the break.
The ESL Los Angeles Finals promises to be a great event, regardless of how the matches go. Drama has been swirling around the North America region through the whole season. Roster swaps characterized this season, mixing up many established teams into a tumultuous bouillabaisse of teams and players. The last minute swap made by Cloud9 to take Cattlepillar from Brain Power is one that doesn't sit right with many fans, even if it's technically allowed by the rules and Brain Power doesn't appear to have hard feelings.
Beyond behind-the-scenes turmoil, there are a lot of other reasons to watch this weekend. Because of the $100,000 cash prize, Naventic, which has already qualified for Dreamhack, is competing alongside the rest of the pool trying for that qualifying spot. TNC, despite a strong showing in previous tournaments, remains a bit of a question mark  because their entire roster is so new to the competitive scene. Brain Power's last minute addition of Srey to the lineup and Cloud9's previously mentioned acquisition of Cattlepillar also adds an element of the unknown. Tempo Storm, Gale Force Esports, Astral Authority (formerly Gust or Bust), and Panda Global are all taking the competition extremely seriously as well.
It's going to be one hotly contested tournament this weekend in LA. You can catch the stream Friday, Saturday and Sunday, starting at noon CST each day. It's over on the ESL official Twitch stream, with SolidJake, Gillyweed, Dreadnaught, JHow, and Kaelaris as the casting talent.
The Super League finals play out on Sunday at 5 am CST. MVP Black and Tempest face off at long last to determine the best team in the Korea region on the OGN official Twitch stream. This one isn't without its share of drama, either. Recently, in an interview with Daily Esports, MVP Black said that they're considering hanging up their Wonder Billies after this season, citing among other issues a lack of support from Blizzard for the competitive scene.
As a powerhouse esports team, MVP Black pulling out of Heroes competition is a huge signal to other potential investors (or teams) looking to get into Heroes. It sends the message that Heroes isn't worth getting into at this stage — and that would be bad news for the growing Heroes esports scene. It's no wonder that this has led to a flurry of debate — and apocalyptic handwringing — across the Heroes community.
Whether or not this is really MVP Black's last competition, they'll make for a good competition to watch this weekend. While this is technically a qualifying match, both teams have already earned their spot for Sweden. Just two weeks to go!