Cloud9 disbands in a Heroes esports season-end rosterpocalypse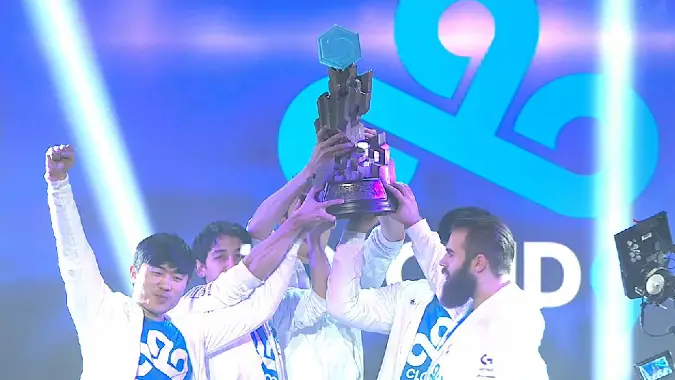 It's a quiet week for Heroes esports… or is it? The twelve teams qualified for the official Heroes of the Storm Summer Global Championships have started to make their way to Jönköping, Sweden for competition. Dreamhack finals will continue next weekend, making for lots of great matches.
But while none of the games are happening this week, there's plenty of drama to watch, because roster shuffling has already begun. Late yesterday came the announcement that former champions and NA fixture Cloud9 is disbanding its Heroes division effective immediately. This is after an announcement that Korean fixture TNL is disbanding. An even bigger surprise is Zoia announcing that he will not be casting for the foreseeable future. And some players in the know say this is just the beginning.
But let's not allow the coming storm to darken the awesome competition this week. Your dates, times, and places to watch are behind the break.
The representatives out of North America, Gale Force Esports and Naventic, promise to give a good showing. A new face rising out of last week's qualifying finals is Khroen, whose stellar Li Ming play seemed to be the clincher when facing their final opponent in the qualifier, Naventic. His play is a bit less flashy than Michael Udall's, so he flies under the radar a bit. Compared to Udall Asmodunking Brain Power's Faye from downtown, Khroen substitutes the big plays with quiet dominance. He may even dethrone Udall for best hair NA, which is quite the feat.
As the first place qualifier for North America, Naventic has a bye until next week, along with some first place teams from other regions — Europe's Dignitas, China's Estar, and Korea's Tempest. The rest of the teams begin their fight to be summer world champions Monday, June 13th, at 4:30 am CST. Groups A and B will continue to duke it out Tuesday and Wednesday at 6:30 am CST, after which the bracket will be set for next weekend's finals. You can cheer for your favorite team and their amazing stylists from the BlizzHeroes official Twitch page.