WoW
Jun 12, 2016 2:00 pm CT
Webcomic Wrapup: No spoilers, please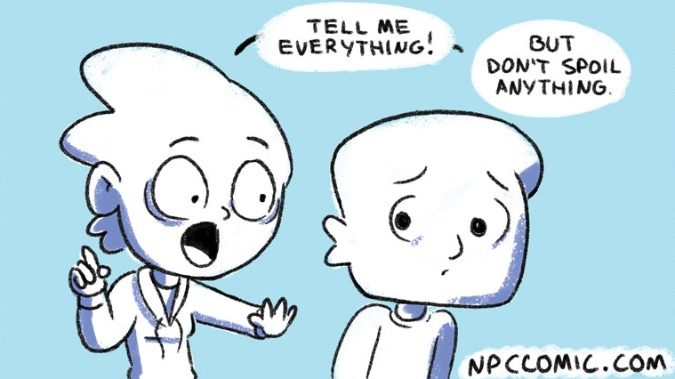 Can't keep up with all of the great WoW-centric (and WoW-adjacent) webcomics out there? We're rounding up the latest editions of your favorites weekly in Webcomic Wrapup, so you can catch up on the week all in one place. Today's header image comes from NPC Comic, which is running a summer schedule of non-canon comics that may not tie into the main story arc but do tell jokes any MMO player can appreciate. I myself am ruined for Legion beta spoilers at this point, so I can only imagine the experience of logging on to the latest expansion spoiler free. Crazy talk!
But what are we all still doing up here in the intro? Let's dive into into this week's comics.
Do you have a favorite webcomic you'd like to add in the list? Want your art featured in the header of a future post? Talk to us in the comments or email me directly at liz at blizzardwatch dot com.