Overwatch teases potential new hero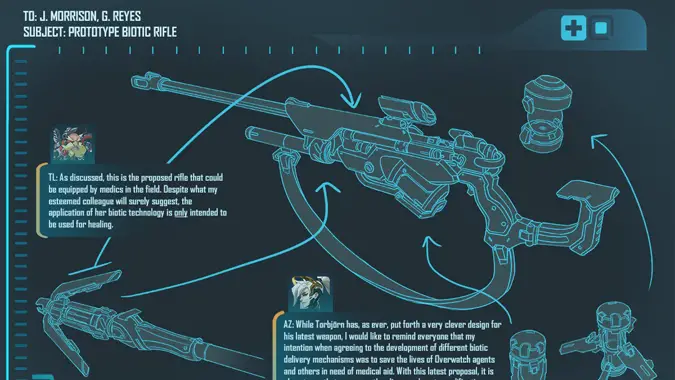 Speculation has run rampant about potential new heroes in Overwatch, and today that anticipation went into overdrive as Overwatch's official Twitter account threw out a new image that may or may not be a tease for a new hero. Straight from the files of Angela "Mercy" Ziegler, the image depicts a sniper rifle that Torbjorn insists is only to be used for healing. Mercy, on the other hand, has some strong objections to the technology.
[ARCHIVE] Communications Records of Ziegler, A. – Overwatch File 00231 – Security Classification: CONFIDENTIAL pic.twitter.com/lLAxTL2DhO

— Overwatch (@PlayOverwatch) July 6, 2016
Interestingly enough, the Brazil version of the file is slightly different than the US version, and includes another familiar name… Ana Amari, Pharah's mother.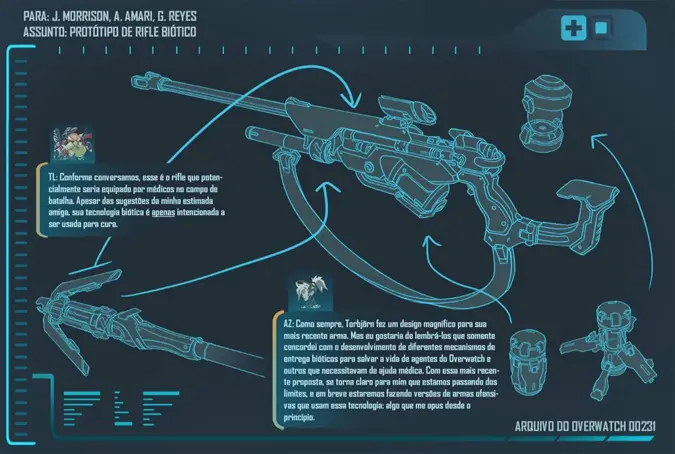 So what does this all mean? While some are quick to leap to an eventual Sombra reveal, I suspect this isn't Sombra at all — it's a different hero, the one we saw pictured in the Temple of Anubis map. Although given Mercy's suspicions in the teaser image, the lack of explanation for Ana Amari's disappearance, and this tantalizing bit of dialogue between Soldier: 76 and Pharah:
Soldier: 76: Your mother would've been proud of you.

Pharah: You didn't know my mother very well, then.
I believe what we're looking at here is another former Overwatch agent that may have taken a wrong turn and ended up working for the wrong side. We haven't had any hints that Ana Amari was a Blackwatch agent, but if she sided with Gabriel Reyes in the tensions that eventually tore Overwatch apart, we might just have another would-be villain on our hands…a support villain, from the looks of it. Obviously this is all speculation — we'll have to wait and see what's revealed in due time.