Overwatch veterans: Reinhardt, Torbjörn and Mercy origins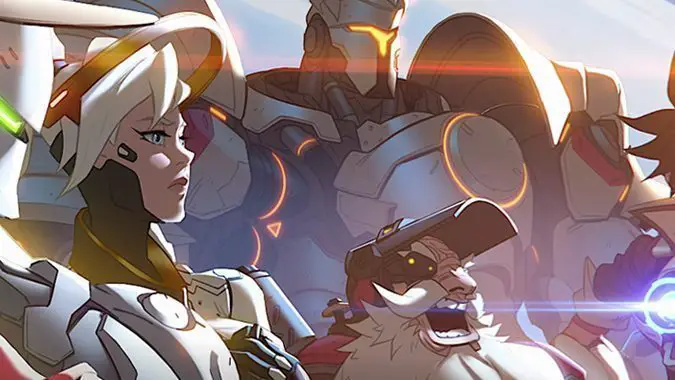 When Overwatch was first created to combat the Omnic Crisis, the general consensus was that only the best of the best would do for the team. Notable heroes from all over the world would take part. In the United States, that meant John "Jack" Morrison and Gabriel Reyes, two members of an elite, classified soldier enhancement program. While Reyes was initially given the lead, it was Morrison who would later bolster the spirits of the team and keep them on track — earning him an official promotion to leader once the Omnic Crisis was over.
But they weren't the only leaders on board, and they weren't the only contributing factors to Overwatch's overall success. Specialists were needed if Overwatch hoped to successfully counter the omnic threat — weapons experts and soldiers. And in the fallout after the Omnic Crisis was over, scientists and medics were recruited to help with Overwatch's new purpose — re-establishing global peace and prosperity.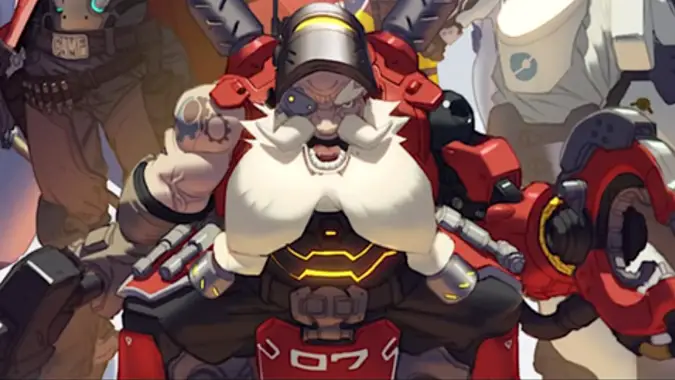 Advanced weaponry
In Sweden, one man was absolutely infamous for innovative weapons design. Torbjörn Lindholm had earned himself a reputation for excellent work, one that resulted in his designing weapons systems used by countries all over the world. But his employers wanted to reign him in and control his weapons using networked computer intelligence — something Torbjörn wasn't at all comfortable with. His belief was that technology needed to serve a better vision for humanity.
Beyond that, he never really trusted the omnics. Sentient robotic intelligence didn't sit right with the engineer, and although his peers laughed off his concerns as paranoia, that paranoia was proven to be well-placed. The omnics rose up against their human creators and began the Omnic Crisis — and when Torbjörn was asked to join Overwatch and help defeat them, he didn't hesitate to say yes.
Torbjörn's inventions turned out to be a critical part of Overwatch's success in ending the Omnic Crisis, and when the organization shifted its priorities into an international peacekeeping force, Torbjörn was happy to stay on board. His signature weapons systems and innovative technology were beyond compare — but when Overwatch faltered and eventually disbanded, many of those same weapons were stolen or stashed away around the world. That didn't sit right with Torbjörn either, and he set out to prevent them from falling into the wrong hands.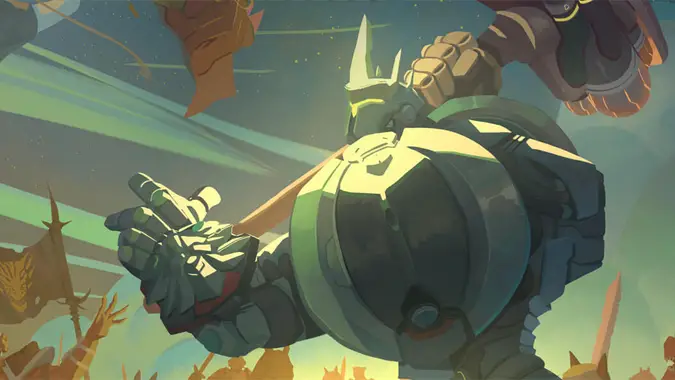 Super soldiers
In Germany, one soldier was so highly decorated and so well known that it was a given he'd eventually join the Overwatch team. Reinhardt Wilhelm was loud, outspoken, boisterous and completely dedicated to Overwatch's success. Not one to mince words, Reinhardt was the most vocal supporter Overwatch could ever ask for — and in turn, its harshest critic. He made it a point to constantly remind his colleagues that Overwatch was meant to be a force for good.
Even after the Omnic Crisis, Reinhardt continued to serve well into his fifties, at which point he was faced with mandatory retirement from all combat operations. It took a toll on Reinhardt — he couldn't help but fear that now that those glory days of honorable combat were over, he no longer had a purpose. And as Overwatch came under fire with accusations of internal corruption, there was nothing he could do — he could only watch that bright cause, that shining organization that had become so vital a part of his life fall apart in disgrace.
But although Reinhardt's service had ended, he wasn't going to let the world simply fall into chaos. Overwatch may have been gone, but as far as Reinhardt was concerned, it was up to him to continue carrying its ideals and its legacy forward. With this in mind, he set out to travel the world with his companion, a young woman named Brigitte who helped maintain his armor. The world still needed heroes — and even if Overwatch wasn't part of the equation, Reinhardt was determined to keep standing as a defender of the innocent.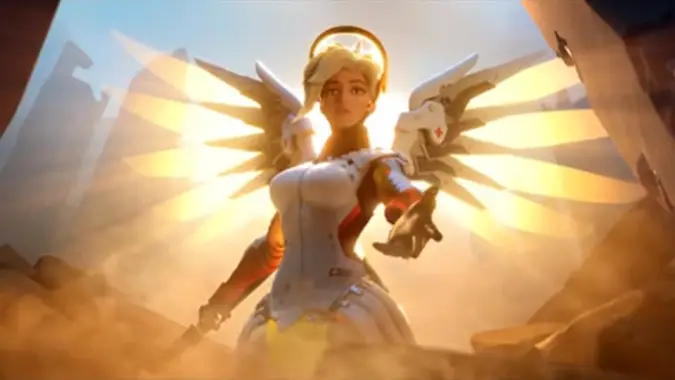 Medical genius
Reinhardt wasn't the only prodigy from Germany. Dr. Angela "Mercy" Ziegler was a brilliant scientist who worked her way to the head of surgery at a prominent Swiss hospital. While there, she managed to pioneer a breakthrough in the field of applied nanobiology — radically improving the treatment of life-threatening illnesses and injuries. It was this research that picked up Overwatch's attention — after all, if you're headed into constant conflict, you're going to need a medic. And Ziegler was the best. She was promptly named head of medical research for the team.
As head of research, she worked to find a way to optimize healing in frontline crises, and developed the Valkyrie swift-response suit, even piloting it herself. But even though her contributions were in fact immensely valuable, Ziegler herself often felt at odds with the organization. Part of it was the infighting between Morrision and Reyes … and part of it was simply due to her background. Ziegler lost both of her parents to war, and the militaristic approach to peace that Overwatch adopted after the Omnic Crisis never really felt right to her, even though it allowed her to save more lives than ever before.
After Overwatch disbanded, Ziegler remained dedicated to helping those who were affected by war — because even though the Omnic Crisis had long since ended, there were still people in peril that desperately needed help. Much like Reinhardt, Mercy saw herself as a protector of the innocent, a healer that could be depended on no matter how dangerous the situation — and her Valkyrie suit made that possible.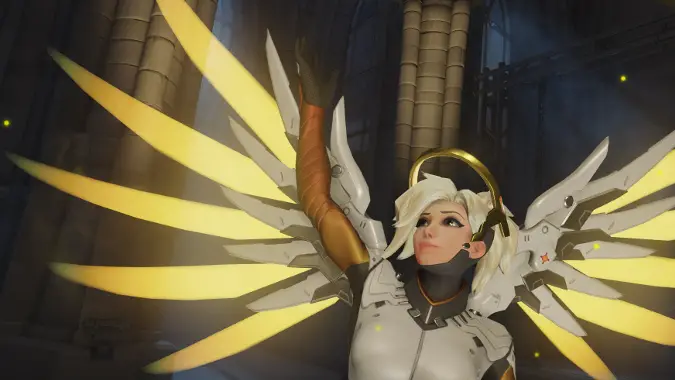 Mercy's mysteries
That wasn't the only thing Mercy was responsible for, however. She was also the doctor who saved and essentially rebuilt Genji Shimada — Overwatch offered to rebuild his body in exchange for his help in taking down the Shimada Clan. But there are implications that Mercy may have been up to much more than that. Dialogue between Reaper and Mercy implies that there may have been something going on between the two:
Mercy: What happened to you?!
Reaper: You tell me, Doc.
Mercy: This is not what I intended for you, Reyes.
Reaper: You knew exactly what were you doing.
There seems to be at least some implication that Mercy may have done something which caused Gabriel Reyes to become Reaper after his apparent demise at Overwatch's Swiss headquarters. As Reaper, the very fabric of Reyes's genetic code appears to have been altered in such a way that his cells are forced to simultaneously decay and regenerate at a hyper-accelerated rate. Was this a byproduct of the still-classified soldier enhancement program that Reyes once participated in? Or was this perhaps some kind of horrifying side effect of Mercy's developments with nanobiology? It's not clear, but there's definitely something going on.
In addition to that, there seems to be something going on with Mercy herself. Dialogue between Mercy and Mei includes offhand commentary about aging — Mercy notes that Mei hasn't aged at all, and Mei points out cryostasis. Mei points out that Mercy doesn't look like she's aged — and Mercy merely replies that Mei doesn't, either. Despite being 37, Mercy certainly doesn't look the part — which makes one wonder if Dr. Ziegler ever tested medical technology on herself. Did she simply hit the genetic lottery on the aging front, or did she rig the odds in her favor?
Regardless, Mercy isn't the sinister sort. She's got the world's best interests at heart, and she does her best to try and help those that need it. That seems to be the case for the majority of Overwatch's former agents, regardless of when they joined. Overwatch might be gone and the Petras Act may have deemed any Overwatch activity illegal, but Torbjörn, Reinhardt, and Mercy have all continued its legacy on their own, in hopes of returning to the peaceful world that Overwatch tried to foster.