Screenshot a demon, get a Legion beta key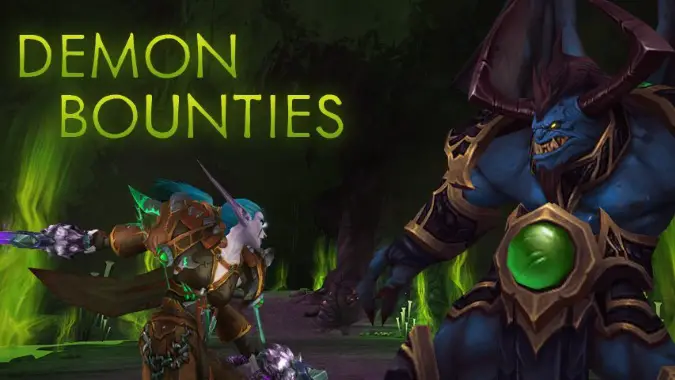 When Blizzard teased us yesterday about "banding together to fight back the demonic presence of the Burning Legion," everyone's mind jumped to the 7.0 pre-patch. Did this mean the demonic invasion of Azeroth was finally about to begin? Was the Legion pre-patch coming so we could finally take the fight to our demonic foes?
No. Apparently we're still waiting to take the fight back to the Legion — but you can still win a Legion beta key by following @Warcraft on Twitter and hunting for demons in game today.
At 8AM, 10AM, 12PM, 2PM, 4PM, and 6PM Pacific today, community members will be tweeting about specific demon bounties. Log on to the live game, find that demon, take a screenshot, and tweet it out with the right hashtag for a chance to win. Though our hopes were up for something more exciting — something a lot more exciting — this isn't a terrible way to kill time before we can actually take the fight to the Legion. There's no word on how long they'll be accepting screenshots, but hopefully it's well beyond the listed hours so everyone at work right now can jump in for their own chance at a beta key.
So get screenshotting, folks! A beta key could be yours for the low, low price of finding a demon. Check out the full details from on their blog.