WoW
Jul 7, 2016 1:30 pm CT
Taladorable: WoW livestream on Twitch at 2pm Central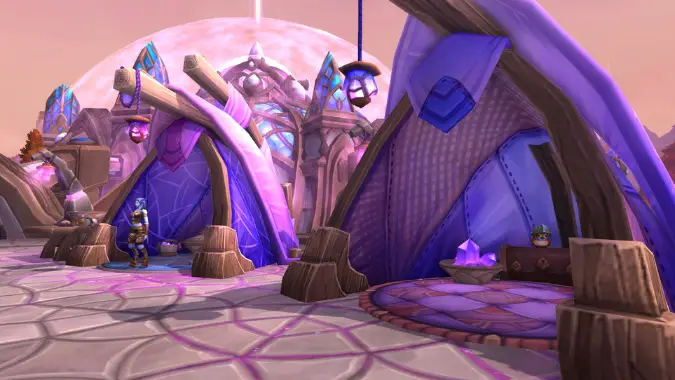 Last week our leveling journey took us from the wilds of Gorgrond to the highest peaks of Talador. This week, we'll continue to help out the Draenei on our way to level 100 — and if we happen to unlock another dungeon along the way, we'll jump into that. And if we get bored, maybe we'll swing around and check out the Spires of Arak to see what kind of trouble we can get up to down there, who knows? Come watch and find out!
We'll be streaming live from Draenor today at 2pm Central — you can join us below or directly on Twitch. And if you missed out on our last stream, you can always catch the archives on our YouTube channel.
For those of you who decide to join us in-game, we only ask that you be respectful: try not to thrust yourself in front of the camera and remember we are, in fact, trying to play the game. You can hang out, but a level 100 one-shotting our mobs isn't helpful! We know you're excited to hang out, but making our questing harder makes us grumpy. Thank you!