Harbingers trailer features Illidan, Khadgar, Gul'dan and more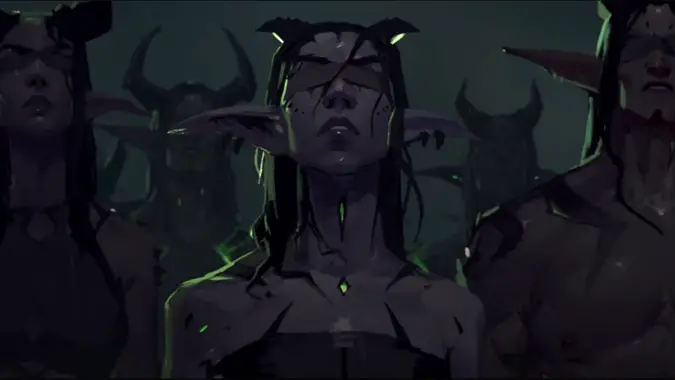 Warcraft's next release of animated shorts, Harbingers, now has a trailer with a glimpse of all of the action. The Legion series promises to dive into the stories behind some of Azeroth's mightiest characters, and they aren't kidding — between hordes of Demon Hunters and Legion armies are shots of several familiar faces around Azeroth. Our own Dan O'Halloran got a sneak peek at one of the shorts at the Legion summit last month. The first full episode of Harbingers will debut next week during the Warcraft: Road to Legion panel July 21 at San Diego Comic-Con. Attendees will also get to learn more about Legion from Blizzard's James Waugh, Dave Kosak, Matt Samia, and Chris Robinson.
One of my absolute favorite things to come out of Mists of Pandaria was The Burdens of Shaohao. I absolutely loved the art style, story, and the way they delivered both — it had a stylized, animated motion-comic feel that was just breathtaking. And when they continued that with Lords of War, I couldn't have been happier. Harbingers brings back that beautiful presentation — and it features faces we're far more familiar with. I can't wait to see what comes out of it. Take a look at the full trailer after the break.