Breakfast Topic: Tanaan at the end of Warlords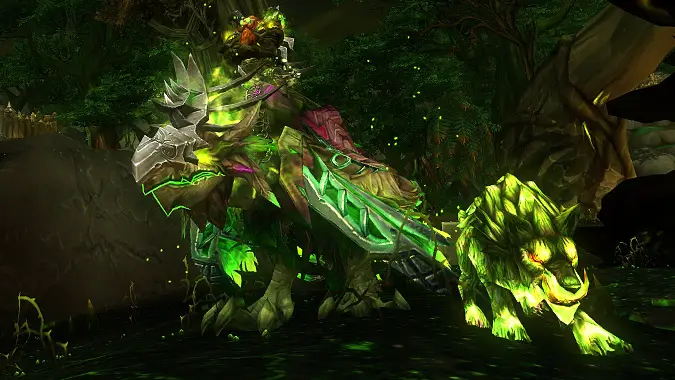 Legion is less than two months away and I find myself in Tanaan again, this time on a Hunter. It's strange and kind of cool that I still find a lot to enjoy there.
Frankly I feel like us WoW players are a somewhat jaded lot. We often look at content that's pretty amazingly evergreen (ha!) like Tanaan and we say "Oh, great, I'm going to be doing this for a year!" And that's fair. Once you've done everything in Tanaan enough times, you're wearing full 695 gear, you have the mounts, you're done and if you're still there every day there's not much of a point, especially if you don't have alts.
But I still find a lot to enjoy in Tanaan. The rares are fun to hunt. The objectives grant a solid chunk of Apexis, which means you can gear up to ilevel 650 pretty easily and then start grinding to get them Empowered at a rate of one piece every two days — faster if you get lucky on some drops. The zone is varied — you can pick which three objectives you're going to work on, and for a 100 boost like my hunter there's an opportunity to get yourself killed or not by learning how to use all the abilities you just got dumped on your head by the game. I really like Tanaan. Not enough to come back here once I'm 110 or anything, but I never visit the Timeless Isle, either.
So here we are, over a year after it was introduced — what's your final verdict on Tanaan?