Overwatch's newest hero is Ana, a Support Sniper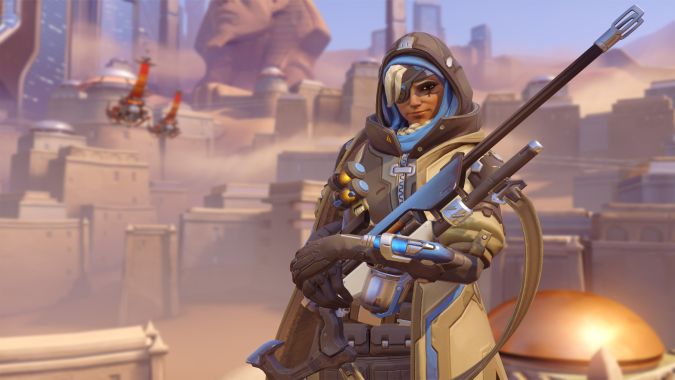 Overwatch's new hero is Ana Amari, mother of justice-raining Pharah and a how-will-that-work Support sniper. Ana comes with not one but two videos — the first detailing her origins (a must-see for anyone interested in Overwatch's lore) and the second highlighting some of her gameplay mechanics.
I won't spoil the origins video for you, but as far as gameplay is concerned, Ana uses her biotic rifle to both heal allies and damage enemies, a biotic grenade that similarly heals and damages but also boosts healing for allies and prevents healing for enemies, a sleep dart (similar to McCree's flash-bang grenade), and a Nano Boost ultimate that grants faster movement, increased damage, and resistance to enemy attacks.
If you're interested in Ana's story, you can check that out below.