WoW
Jul 21, 2016 7:43 pm CT
New Legion comic Anduin: Son of the Wolf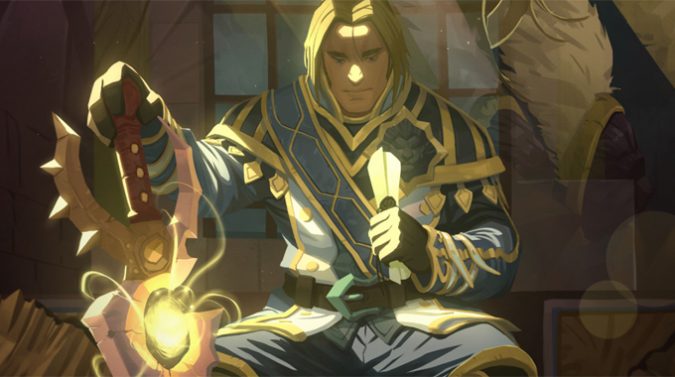 The last free Legion comic Anduin: Son of the Wolf has just been released. Written by Robert Brooks and illustrated by Nesskain, the fourth comic in the Legion series involves — who else — Anduin Wrynn, as he reads through correspondence from his father. There are some heavy spoilers right out the gate with this one — if you are avoiding spoilers for the Legion invasion event and Legion itself, I would highly recommend saving this comic for later.
I can't really say enough good things about this comic. First, it's a beautifully illustrated story, second, the writing is top-notch, and plays perfectly off of the cinematic trailer for Legion itself. But what I really love here is that we're finally getting to see Anduin come into his own as a fully grown man. He's not his father, but he is his father's son, and that's made perfectly clear here.
You can download the free comic on the official website, and as always, if you like your comics in motion, there's a Madefire motion book available for Son of the Wolf as well. And if you missed them, don't forget to check out the other comics in the series; Magni: Fault Lines, Nightborne: Twilight of Suramar, and Highmountain: A Mountain Divided.