ESL DQ drama while Super League kicks off in Korea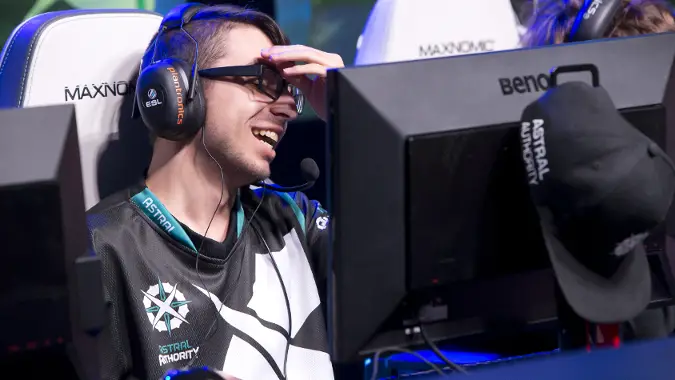 Tyrael is bugged in Heroes of the Storm.
That simple sentence is the start of this week's big esports drama in North America. I honestly can't tell you how relieved I am that this week we get a break from NA while Super League starts in Korea. 
The gist of Tyrael's bug is that when the talent Even In Death is chosen his abilities can be timed to deal more damage than he's supposed to. ESL didn't ban him from the draft from the event last weekend, which was the final qualifier for the Burbank ESL LAN event next weekend. This is the first of two events to determine who represents North America at BlizzCon. Astral Authority seems to have picked the talent setup to exploit this bug, and it may have made a difference in the outcomes of their matches. ESL decided Astral Authority is disqualified, and the teams Chu8 my hot doge and Imported Support will play a make up game to decide who will advance.
No wait, after reviewing the tapes with Blizzard–perhaps implying that the first ruling was made before doing so–Astral actually didn't exploit the bug after all, so ESL restored them to their place among the eight teams set for next week's qualifier in Burbank. According to team members this all occurred roughly a half an hour before that make-up game. Chu8 penned a particularly poignant and classy response to the disaster.
Also of note in NA — Crescendo, the promising team pulled together from the smoking remains of Cloud 9, has been acquired by Denial Esports.
This week your matches to watch start with Super League kicking off for the season on Saturday at 6 a.m. CST on the official OGN Twitch page. Most people who follow Heroes esports think of Korea as being the most impactful talent-wise, with the last two world champions hailing from this region. But after this latest NA train wreck, their outstanding production value and professionalism are a breath of fresh air too.
Latin America also has a couple qualifiers to wrap up. Copa America is holding finals both Saturday and Sunday at 3 p.m. CST, then another on Monday at 5 p.m. CST. You can catch all these on the official Copa Twitch stream.