Druid Legion Guardian Artifact FAQ: Where is Lea Stonepaw?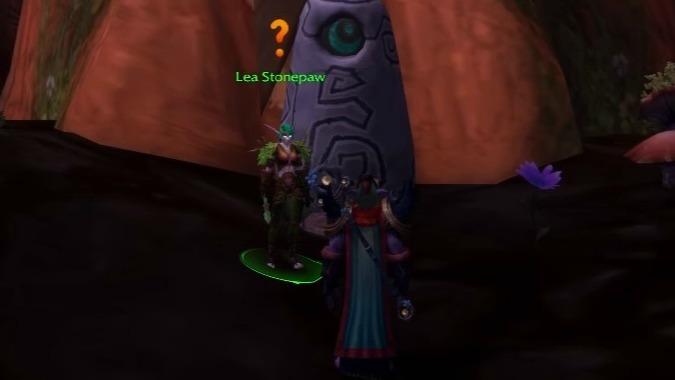 If you are on the Druid Guardian artifact quest you are likely having trouble finding Lea Stonepaw. You have to find her twice during the quest and both times she is difficult to locate.
If you are early in the questline and asked to find her while you are in the Druid Class Order Hall head north toward the portal to the Dreamway. To the left of the portal is an entrance to a barrow (it looks like a cave.) Head down there. All the way down. You'll find her at the very bottom on the left in front of a large bear statue.
If you are at the part of the quest where you are sent to the Grizzly Hills in Northrend you are likely frustrated that you can't locate the entrance to her underground location. Look for the massive tree stump the size of a large building that is directly ahead of where you port in. Now shift into flight form and fly INSIDE that tree stump. Land on the north ledge one level up from the bottom. You will see a tunnel carved into the earth. Head down the tunnel and to your right and you'll run right into her.
If you have any questions about Lea Stonepaw's location or if any directions are unclear. Leave a comment and I'll clarify. Also, check out this video walkthrough of the questline which may also help.
Legion FAQ || Demon Hunters 101 || Legion Classes 101