EU regional finals coming up at Gamescom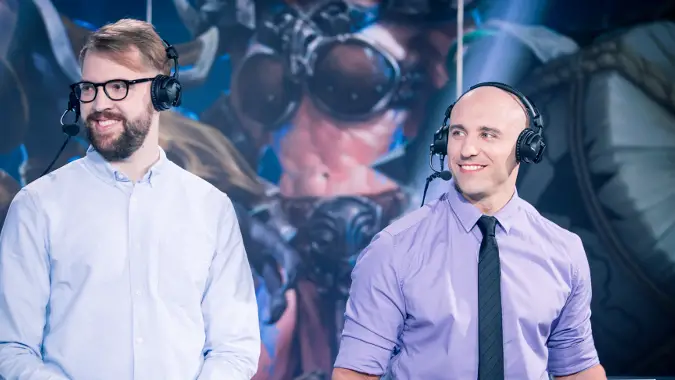 After last week's stunning upset by Murloc Geniuses to clinch the first set of tickets from North America to the Fall World Championships at Blizzcon, this weekend is relatively calm in Heroes of the Storm esports. Of course, there's always turmoil through the rosters after a big NA tournament, but even that is relatively quiet. Instead, we'll be looking toward the middle of next week. Gamescom brings a few fun show matches, plus the European Regional Finals — and of course we'll be riveted to the panels themselves. If nothing else, we're due to have a few new heroes revealed.
The only matches of note this weekend are the first qualifying series in North America for the next regional.  The qualifiers for PAX West begin Sunday at noon CST — and since it's a new regional series, everyone but Murloc Geniuses will be there. Streaming information is unavailable for now.
Unlike the usual rosterpocalypses (rosterpocalypti?) we see after a North American tournament, the swaps to date are relatively few, but one is particularly interesting. King Caffeine and k1pro are slightly closer to getting the band back together, adding their former Cloud 9 teammate iDream to the Denial esports roster. They cut Prismaticism in order to accomplish this coup.
Looking past this weekend, Gamescom gets underway next Tuesday. One of the biggest gaming conventions in the world, Blizzard is packing the deck with events for nearly all their games, including Heroes. By way of unfounded conjecture, I'd guess we'll see at least the next couple of heroes coming to the Nexus, if not some new maps or events. The Eternal Conflict series was announced at Gamescom last year, so there's some precedence. But even if nothing earth-shattering happens there are some cool events planned, including live streams from a few Twitch personalities on the convention floor.
The European Fall Regional Finals don't begin until Wednesday, however. They run Wednesday through Friday, starting at 5 a.m. CST each day. The stream will appear on the official ESL Twitch stream page.
Thursday and Friday also bring Heroes of the Storm show matches to Gamescom beginning at 7 a.m. CST each day. Called Brawlmania, the additional details are a bit sketchy. The main Brawlmania page says it's going to be streamed, but doesn't provide links or other information. We'll update this post as more information becomes available. Show matches tend to be where the pros let their hair down, meaning we may see Murky vs Cho'Gall or other fun team comps. They may not be a tough competition, but they're always a good time.