WoW
Sep 7, 2016 2:00 pm CT
How to summon Kosumoth the Hungering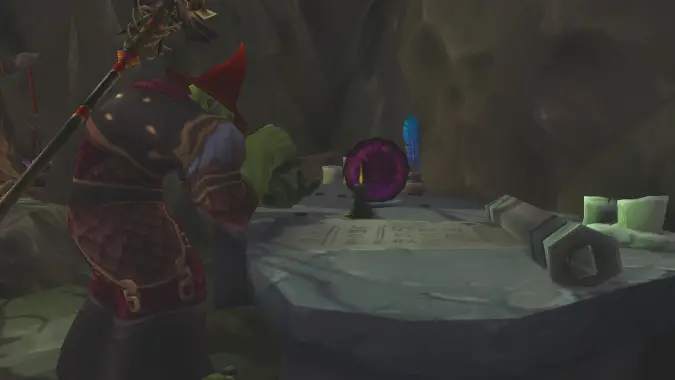 Hidden world boss Kosumoth the Hungering has eluded players since the launch of Legion, but dedicated Wowhead commenters have finally pieced together how to summon him. A Kosumoth-killing World Quest, which requires a series of specific steps to unlock, offers a super cool Fathom Dweller jellyfish mount or the Hungering Claw, a flailing tentacle pet. "Hidden" doesn't begin to describe this boss.
After visiting reclusive Orc Drak'thul on the Broken Shore map southeast of Dalaran and handing him a thing you found on the ground, you have to hunt through every corner of the Broken Isles for a total of ten orbs. There's an orb hidden in a cave in Azsuna and an orb guarded by a shark in Stormheim, for example. Set aside at least one full DPS LFG queue (translation for the tanks and healers: 45 minutes to an hour) to do this because even with a map, it's going to take a while.
After finding all ten orbs, you pester poor Drak'thul until he tells you to go away. Then, you need to click the orbs that are now on a nearby table in a specific order. See the original Wowhead comment for both the orb locations and the order you need to click them. Finding the ultimate solution was a collaborative effort, so a readthrough of the other comments may help if you're stuck.
If you click everything right, Kosumoth the Hungering will appear, and you'll get to take him on, preferably with several of your closest friends.
The fight itself doesn't appear to be too tricky, though our own Michael Mitchell asserts that you should probably try to interrupt Shadow Bolt Volley. Note: Kosumoth does not drop the mount and pet, but rather awards them through a World Quest which offers one or the other on any given week. To qualify for the World Quest, you must meet the following criteria, according to Wowhead user Nerfz:
Find

Weathered Relic

which is located at the

Broken Shore

at the cave around 57,52

in order to enter the cave you probably have to die first and enter the cave as a ghost.

At the end of the cave you will find a tiny little pile which you have to loot.

Go back to

Drak'thul

(

Broken Shore

37,71) and speak with him again.

(Note: You'll have to speak with him several times)
Happy hunting!